China fm's visit: Beijing eager to deepen ties with Dhaka
Say experts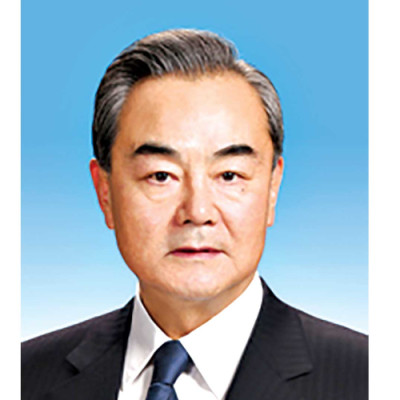 China wants to deepen ties with Bangladesh as global geopolitical polarisation is sharpening, and this would be a major objective of Chinese Foreign Minister Wang Yi's two-day visit to Bangladesh starting today, say international relations analysts.
According to them, China considers Bangladesh a very important South Asian country not only for its growing economy and trade but also for strategic location -- linking South and Southeast Asia and providing a gateway to the Bay of Bengal -- and increasing global standing. These factors also attract the Western world to Bangladesh.
Wang Yi, now on a visit to regional countries including Cambodia and Mongolia, will arrive in Dhaka today morning. He is scheduled to meet Prime Minister Sheikh Hasina and Foreign Minister AK Abdul Momen tomorrow.
The Chinese minister is expected to sign and renew a few memorandums of understanding (MoUs) and handover the 8th Bangladesh-China Friendship Bridge over the Kocha river in Pirojpur to Bangladesh. The major funding for the bridge came from China as grant, said foreign ministry officials.
According to the geopolitical risk analysis site Foreign Brief, expansion of Chinese foreign direct investment under the Belt and Road Initiative (BRI) may come up, among other issues, during Wang Yi's discussions with Bangladeshi leaders. Most of the funding is likely to flow into transportation infrastructures like ports, bridges and roads.
During Chinese President Xi Jinping's visit to Bangladesh in 2016, China had pledged to invest $40 billion in joint ventures and infrastructure projects under the BRI.
"Bangladesh will likely deepen both its economic links with China and security links with India in the long term in order to avoid becoming a full client state of either," said the Foreign Brief.
Bangladesh Enterprise Institute President M Humayun Kabir said China is a major trade partner of Bangladesh, and it has important contribution to the development of Bangladesh's infrastructure.
He thinks that diplomatic and geopolitical perspectives have now become more important than ever for China as there are several initiatives by the Western countries. Those include the US Indo-Pacific Strategy, Indo-Pacific Economic Framework, AUKUS, a deal among Australia, the UK and the US on nuclear submarine development and Quadrilateral Security Dialogue (QUAD), a grouping among the US, Australia, India and Japan.
China thinks these initiatives are aimed at countering her.
Humayun, also a former Bangladesh ambassador to the US, said given the escalated tension following US House Speaker Nancy Pelosi's recent visit to Taiwan, Wang Yi is likely to seek Bangladesh's reiteration of "One China" principle as part of garnering global support. Bangladesh has always been supporting this principle and so there is no problem with that.
He sees Wang Yi's visit as a chance for Bangladesh to review the ongoing projects and trade, and also for sharing frankly Dhaka's position on various global initiatives and alliances.
Humayun said Dhaka should say clearly that it is not going to join any security alliance but would go ahead with its economic and social objectives when it comes to its foreign policy.
As a permanent member of the UN Security Council and close ally of Myanmar, China needs to strengthen its efforts for Rohingya repatriation, he added.
Lailufar Yasmin, Dhaka University's International Relations professor, said Bangladesh has proved that socio-economic development and stability is possible without being part of a geopolitical or security alliance.
Bangladesh, she said, has helped avert a major regional humanitarian crisis by sheltering Rohingyas and continues to provide humanitarian support to them with international engagement.
"We should give an unequivocal message to China that we are for regional peace and cooperation, not for any alliance. We should engage Beijing in addressing the regional challenges like the Rohingya which can turn into a major regional security issue," she added.