Belgium Queen visits Rohingya camp in Cox's Bazar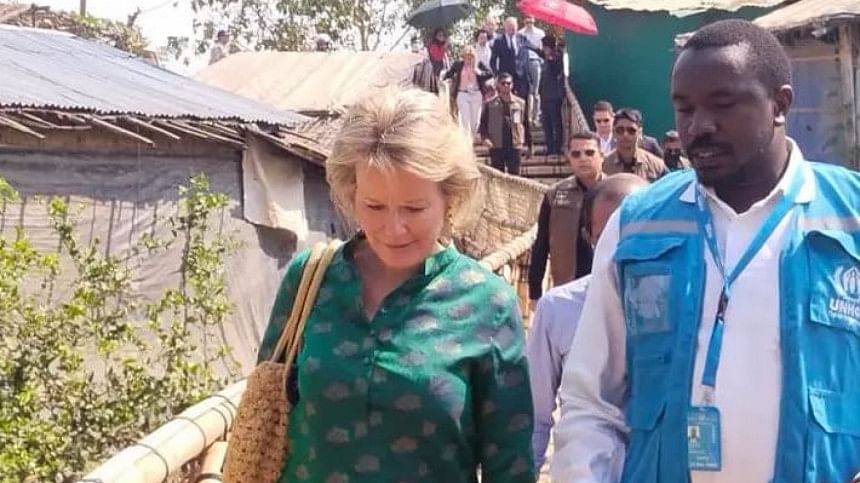 Queen of Belgium, Mathilde Marie Christine, visited Kutupalong Rohingya camp in Ukhia upazila of Cox's Bazar this morning.
She landed in Cox's Bazar airport from Dhaka by a special flight around 10:15am today, our local correspondent reports.
The Queen is on a three-day visit to Bangladesh in her capacity as the United Nations Sustainable Development Goals (SDG) advocate. Yesterday, she arrived in Dhaka and visited a garment factory in Narayanganj and a Unicef school in Dhaka.
Refugee Relief and Repatriation Commissioner (RRRC) Md Mizanur Rahman and officials of the foreign ministry have been accompanying the Queen.
After reaching Cox's Bazar, the Queen went to camp 4 in Ukhia and visited a learning centre for Rohingya children and spoke to Rohingya women, said Samsud Dauza Nayan, additional commissioner of the Refugee Relief and Repatriation Commissioner office.
Later, she planted a tree at Rohingya camp 5, he added.
In the afternoon, she is scheduled to exchange views with the Rohingyas, local administration and representatives of various international organisations including the United Nations.