"Any company considering business overseas wants certainty and security"
Says US Ambassador Peter Haas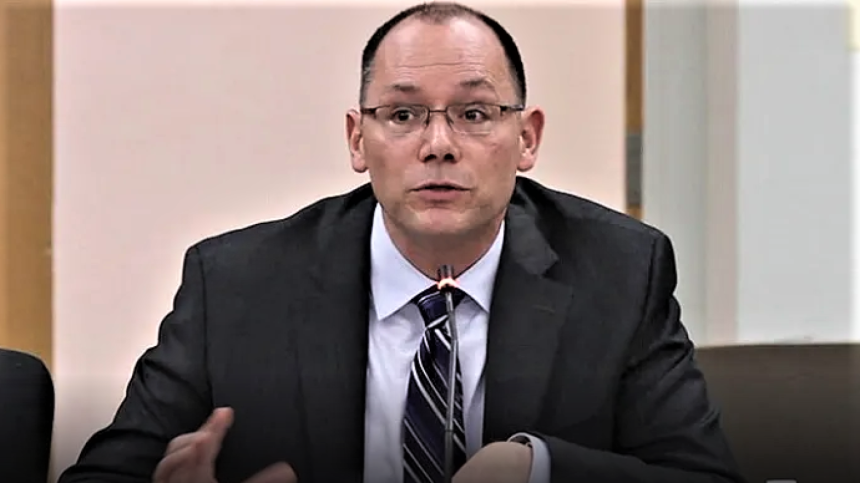 While there are many reasons for the US and other international companies to invest in Bangladesh, they also want security, not political violence and electoral instability, US Ambassador to Bangladesh Peter Haas has said.
He said a smart foreign company seeking to invest overseas will want to see certain things, including a developed transportation system, consistent access to power and water, and a well-trained workforce.
"But a company also wants certainty. A company wants security. Political violence and electoral instability scare them," Haas said at the annual general meeting 2021 of the International Business Forum of Bangladesh at a city hotel today (September 27, 2022).
The US is Bangladesh's single largest export destination, with the annual exports being USD 11.41 billion. It's FDI is also the biggest in Bangladesh, which is about USD 6 billion.
In the recent months, Haas repeatedly spoke of participatory and fair elections in Bangladesh. Yesterday (September 26, 2022), he said the US is focused on several key objectives – a peaceful and stable Bangladesh, which is committed to democracy, transparency, pluralism, tolerance, good governance, and respect for human rights. It also wants a socially and environmentally resilient Bangladesh.
Haas said there are many reasons that attract foreign investors to Bangladesh. Bangladesh has been among the fastest growing economies in the world over the past decade, has a great macroeconomic stability even in challenging times.
So far, the macroeconomic situation seems manageable; the country has a huge and increasingly middle-class population, and above all it is a huge market with its 165 million people, including a willing workforce, he added.
He said it is pleasing that Bangladesh has committed to tell its stories to international investors and continues to improve its physical, legal, and financial structures to improve the investment climate here.
However, at the same time, Haas said, a company wants a policy framework that is understood, and laws that are consistently enforced. It wants to know that if a dispute arises it has access to courts that can quickly and fairly settle it.
"A company does not want to be taxed more rigorously or investigated more thoroughly than its local competitors. And a company wants to know it can repatriate its profits easily and without delay."
Peter Haas has asked if Bangladesh can assure investors that the cancerous effects of corruption are less prevalent here than in other markets and if it can say it fully understands the impacts of proposed regulations on business and that it actively seeks stakeholder input before putting them in place?
"For example, does the Bangladesh Telecommunications Regulatory Commission understand how its proposed rules governing data privacy and online content will force digital businesses to reconsider investing in Bangladesh?"
He also asked if Bangladesh can say it has an adequate legal framework within which businesses can operate when it takes years to schedule a hearing. These are the questions that American and international companies will ask themselves before deciding to do business in Bangladesh.
"Luckily, Bangladesh has committed to addressing these issues."
He said the US stands ready to assist Bangladesh in creating a business climate that is as welcoming as possible to foreign investment.