8th US-Bangladesh Security Dialogue begins in Washington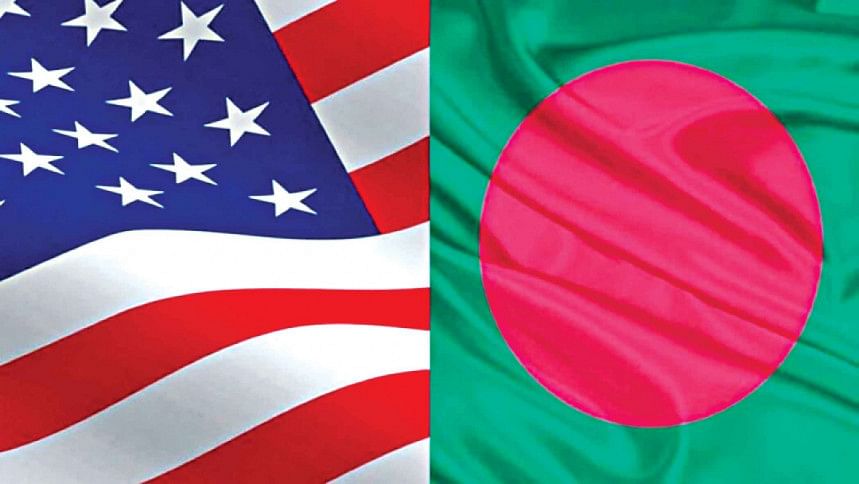 The 8th US-Bangladesh Security Dialogue began in Washington aiming to strengthen security cooperation between the two countries.
"The dialogue at the State Department began at 9:00 am (Washington time) and will continue until 4:00 pm," an official of the Bangladesh Embassy in Washington told this correspondent.
The security dialogue generally is led by a foreign ministry director-general level official, but this year it is being led by the secretary level.
Foreign Secretary Masud Bin Momen is leading the Bangladesh side while Under Secretary for Arms Control and International Security Bonnie Denise Jenkins is leading the US delegation at the dialogue.
"This proposal was made from the US side. We think Washington is putting more importance on security cooperation with Bangladesh," a foreign ministry official said.
The dialogue this year is especially significant as the US is seeking to implement its Indo-Pacific Strategy and Bangladesh is considered one of the key countries in the region.
The US has been seeking to sign two defence agreements -- General Security of Military Information Agreement (GSOMIA) and the Acquisition and Cross Servicing Agreement (ACSA).
These are foundational agreements to enabling a closer defence relationship, expanding opportunities for defence trade, information sharing, and military-to-military cooperation between two countries.
"It's a reciprocal legally-binding agreement that ensures governments understand and commit to protecting classified military information," said a diplomatic source.
The offers from the US side came as Bangladesh sought to modernise the defence sector as part of the Forces Goal 2030.
After the US-Bangladesh Partnership Dialogue on March 20 in Dhaka, US Undersecretary for Political Affairs Victoria Nuland said they passed a draft agreement of GSOMIA.
Foreign ministry officials said Dhaka was examining the agreement and it will be further discussed during the dialogue. It will not be signed in Washington, however.
Masud Bin Momen also said the US sanction on Rab and seven of its current and former officials, was affecting security cooperation, especially on training. Dhaka, therefore, will raise this issue strongly.