Woman raped by brother's kidnappers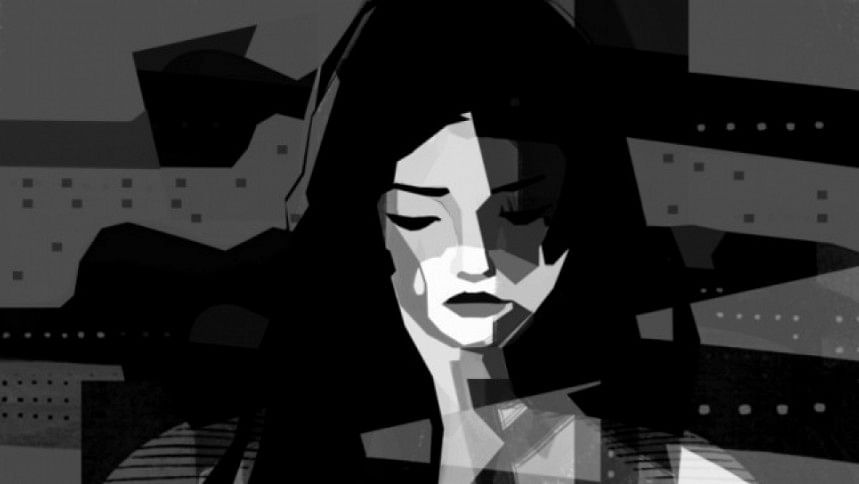 A woman was gang-raped allegedly by his young brother's kidnappers in Rupganj upazila of Narayanganj early yesterday when she went to pay them ransom to secure his release.
Following a case filed by the victim, police arrested two from Shantinagar area of the upazila, reports our Narayanganj upazila, quoting Rupganj Police Station Inspector (Investigation) Humayun Kabir Mollah.
The arrestees were identified as Md Sagar, 20, of Tarabo municipality area, and Masum Miah, 21, of Machhimpur area of Murapara union.
In the case statement, the woman said her younger brother, 20, is a pickup van driver.
Around 1:00am Saturday, on his way back from Narsingdi, he was kidnapped by three youths named Tushar, Sagar, and Masum and taken to Shantinagar area of Rupganj.
Following a phone call from the gang seeking ransom, the woman took Tk 20,000 with her and went to get her brother released from Balurmath area around 3:30am Saturday.
Once she reached there, she was called to a house and beaten up by three to four unidentified people. They snatched the cash and her earrings.
Later, three of them took turns raping her, added the case statement.
Rupganj Police Station Inspector (Investigation) Humayun Kabir said, "The victim underwent a medical examination."
Efforts are on to nab the other accused, he added.