Witness killed by accused on way to court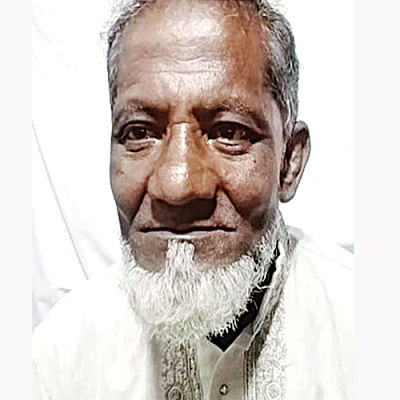 A witness was killed by the accused in a case on his way to a court in Bogura's Dhunat upazila yesterday.
The dead was identified as Md Abdul Khalek, 62, of the upazila.
According to the victim's family, the incident occurred around 8:00am when Khalek left his home in Kodlapara village and was heading to the court to give his statement as a witness in the physical assault case, filed by his younger brother.
Abdul Sattar, the plaintiff of the case, said, "I had bought a maund of rice from my neighbour Mozammel Haque a few months ago. As I could not pay the money on time, he, his son Fazlul and some other men beat me up on October 28. I filed a case against them with the court on November 6 and my brother was the witness."
He added that when he and Khalek were going to the court yesterday, Mozammel and his family members attacked them.
"They beat me with bamboo sticks and kicked my brother in the chest. He immediately fell to the ground. When I took him to the hospital, the doctor declared him dead," Sattar told The Daily Star.
Rabiul Islam, officer-in-charge of the Dhunat Police Station, said, "Abdul Sattar had filed a case against Mozammel and others after their altercation. Today [yesterday] was the date fixed by the court to record the witness's statement. He was on his way to the court when the incident occurred."
He added that a case was being filed in this regard and police were already trying to arrest the accused.