Where did the money go?
Savar police arrest drug peddler, but don't mention anything about 'recovered money'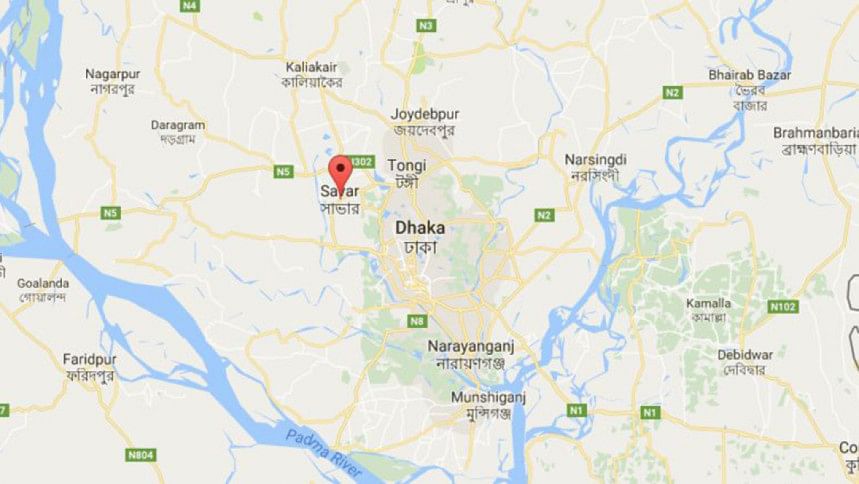 A case document centring two people, who were arrested over drug peddling, has raised questions, due to the discrepancy between accounts of police officials and witnesses.
On August 13 noon, some local youths in Bashundhara area of Savar's Kaundia union held one Mohammed Foysal with three packets of heroin.
On information, a police team of Kaundia police outpost, led by the outpost's in-charge Sub-inspector Shah Alam, went to the spot, and the locals handed Foysal over to police.
They told police that Foysal was addicted to drugs and gets his supply from one Mohammad Hasibul Islam alias Sohel of the same area.
Later, police raided Sohel's rented room and seized materials for taking drugs and around Tk 20,000. They also detained Shohel's wife, as he was not found during the raid.
Later that day, Sohel surrendered to police and admitted to his involvement with drug peddling. Police released his wife afterwards.
On August 14, Mohammad Ibrahim Samaddar, assistant sub-inspector of the outpost, filed a case with Savar Model Police Station.
However, police did not mention anything about the seized money in the case document, although witnesses claimed to have seen officers taking the money.
Sohel was shown arrested with 75 packets of heroin and Faisal with 25 packets in the documents.
The Daily Star spoke with two witnesses of the case about this issue.
Police source Md Khorshed, main witness of the case, told The Daily Star that Faisal was detained with three packets of heroin. When asked about the cash, he advised this correspondent to talk to SI Shah Alam.
Son of Sohel's house owner Sabuj Khan, who was made second witness, said, "Although I was not there from the start, when I entered the house, I saw police seizing around Tk 15,000 to 20,000."
Another local, Mainuddin, who was present at the time of the incident, provided similar information.
He said three packets of heroin were seized from Faisal's back pocket, and when going through Sohel's house, police only found materials for taking drugs.
Asked about the claims, SI Shah Alam said no money was recovered during the drive.
Kazi Mainul Islam, officer-in-charge of Savar Model Police Station, said everything recovered is mentioned in the case report, implying that no money was recovered.
Asked about the reported discrepancy in the number of packets seized, SI Alam refused to comment.
Meanwhile, The Daily Star tried to contact Sohel's wife and other family members, but could not trace them, as they left the area after the incident.