Violence during SCBA polls: Pro-BNP lawyers seek CJ's intervention
2nd-day voting starts; Pro-BNP lawyers not yet casting ballots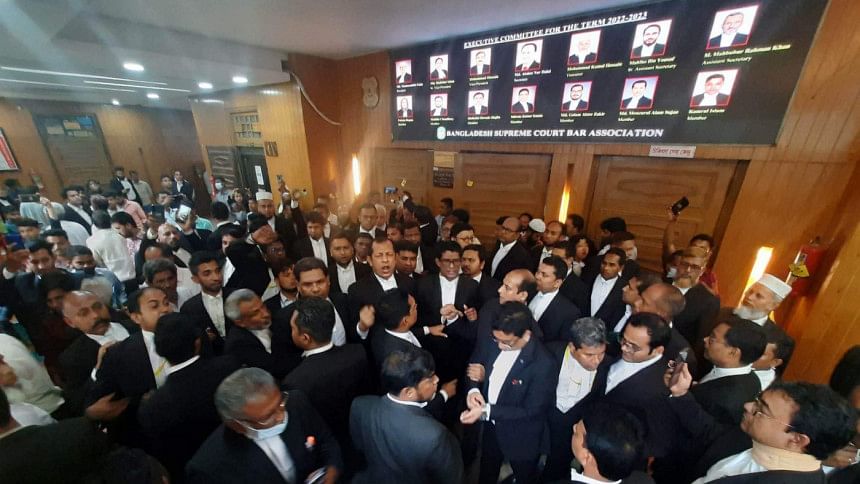 A section of Pro-BNP lawyers today narrated before a full bench of the Appellate Division yesterday's incident of police action on them on the premises of Supreme Court Bar Association (SCBA).
Chief Justice Hasan Foez Siddique headed the Appellate Division bench.
Former SCBA president AJ Mohammad Ali, this years' SCBA president candidate AM Mahbub Uddin Khokon and secretary candidate Md Ruhul Kuddus Kajol requested the chief justice to intervene and take measures to ensure their security.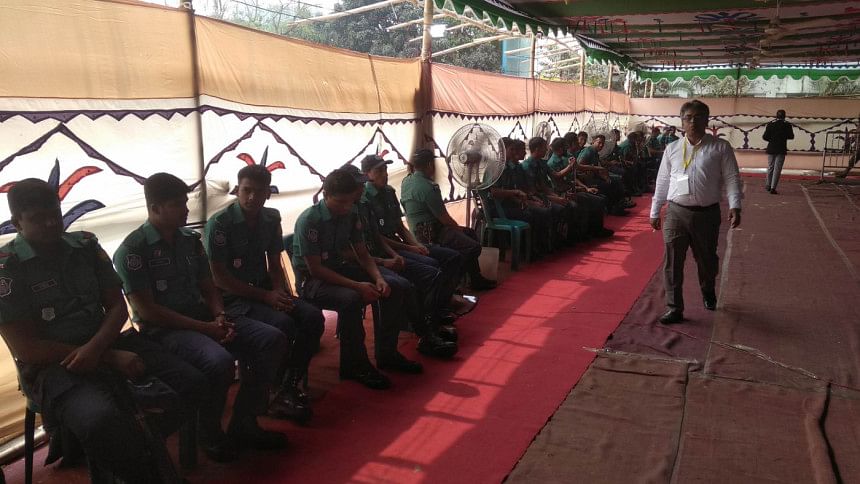 The chief justice asked the BNP lawyers to meet him at his chamber at the Supreme Court at 11:00am.
Meanwhile, lawyers loyal to BNP and Awami League staged separate demonstrations on the SC premises in the morning.
BNP-backed lawyers demanded cancellation of the SCBA election while the pro-AL lawyers sought punishment of pro-BNP lawyers for obstructing the election.
The first day of the two-day annual SCBA election yesterday was marred by police assault on journalists and pro-BNP lawyers, and clashes between pro-AL and pro-BNP lawyers.
Voting on the second day started around 10:30am today. Pro-BNP leaders were not casting votes, reports our correspondent from the spot.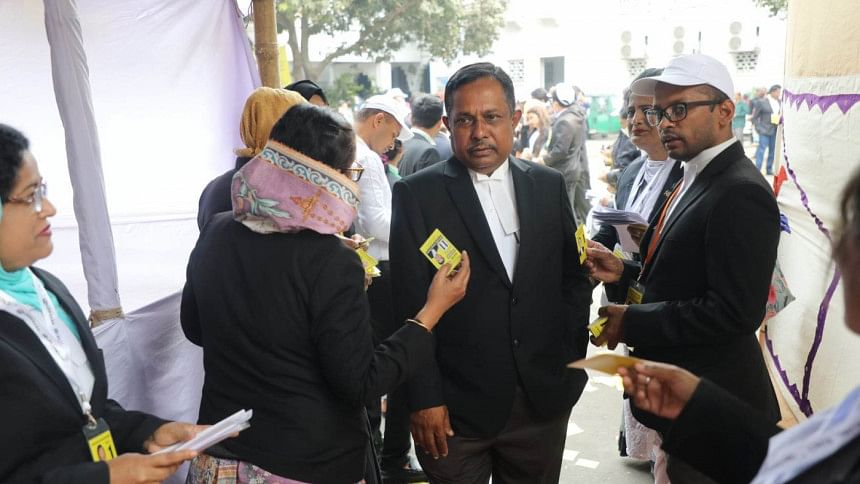 Additional law enforcers have been deployed at different points on SC premises in order to avoid any untoward incident.