Trial in Mitu murder case underway
Her father testifies against ex-SP Babul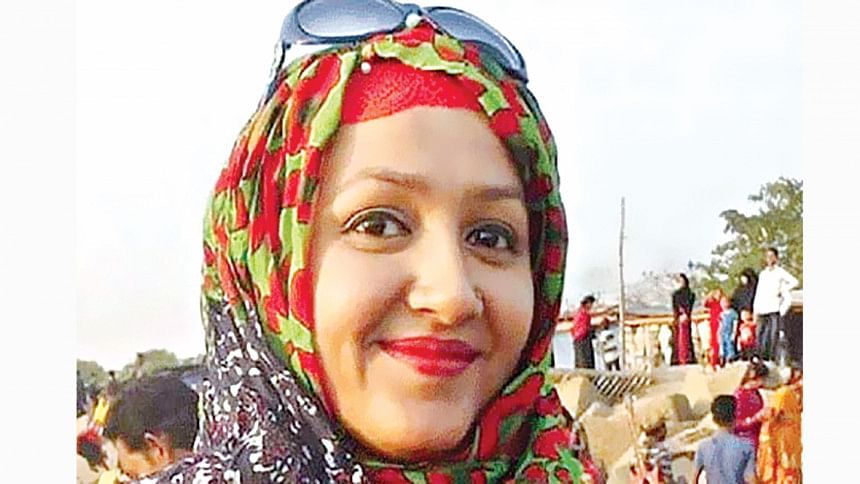 A Chattogram court yesterday began the trial of seven suspects, including former superintendent of police Babul Akter, in a case filed over the murder of his wife Mahmuda Akter Mitu in 2016.
As the first witness in the case, the court of 3rd Additional Metropolitan Sessions Judge Md Jasim Uddin recorded the testimony of Mosharraf Hossain, Mitu's father and a former policeman.
Mosharraf said Babul murdered his daughter as she learnt about his affair.
"Babul used his informant to kill my daughter. Babul and prime accused Musa knew each other since Babul was Hathazari Circle ASP," Mitu's father told the court.
Babul's lawyer Golam Mowla Murad was there while lawyer Abdur Rashid represented the state.
Before the testimony, Golam informed the court that they filed a petition with the High Court against the framing of charges.
Seeking time, they appealed to the court to begin recording testimonies after Eid.
The court declined and ordered Mosharraf's testimony be recorded.
Speaking to this newspaper, Mitu's father said, "I informed the court about Babul in details -- how he beat up my daughter after she learnt about his illicit relationship."
On March 13, charges were framed against Babul and six others in the murder case.
The other accused are Kamrul Islam Musa, Ehteshamul Haque Bhola alias Haniful Haque, Motaleb Mia Wasim, Md Anwar Hossain, Md Khairul Islam Kalu, and Md Shahjahan Mia. Bhola is now out on bail while Musa is absconding.
On June 5, 2016, Mitu was stabbed and shot dead when she was walking her son to his school bus stop at the port city's GEC intersection.
On June 6, 2016, Babul filed a case with Panchlaish Police Station. Following an investigation, PBI said Babul plotted his wife's murder.