Trader beaten to death by 'extortionists'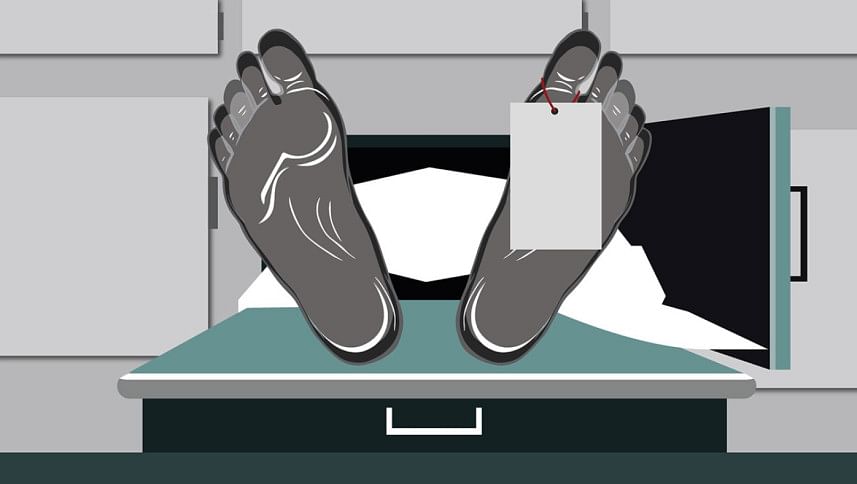 A shop owner died a couple of hours after a gang of extortionists assaulted him in the capital's Mirpur on Saturday night, said the victim's family members.
Omar Faruk, 40, was attacked by the men for protesting gang activities, said his mother Jahanara Begum.
The incident happened near his home in the Shah Ali area around 9:30pm when Faruk returned from work and found 11-12 drunken men near his home.
"They beat him up indiscriminately after he asked them to go elsewhere," she told The Daily Star.
After Faruk managed to escape and entered his home, the attackers threw bricks at the gate of his six-storey building.
Around an hour later, Faruk fell sick. His family members and neighbours took him to the National Heart Foundation where doctors pronounced him dead around 11:30pm.
His body was sent to Shaheed Suhrawardy Medical College Hospital morgue for autopsy.
Mofizur Rahman Palash, assistant commissioner of police, said the inquest report mentioned that there was no injury mark on the body.
"The exact cause of death will be known in the autopsy," he added.
Jahanara yesterday filed a case with Shah Ali Police Station accusing Muhammad Mim, Sourav, Leon, Shaikat, Abu Hanif Rony, Roman Ahmed and several unnamed others.
Police arrested Rony, a former office secretary of Ward 8 Swechchhasebak League; Sourav and Rahat.
Monir Hossain, a cousin of the victim, said Faruk had enmity with the gang because he did not let the key accused Mim extort five vendors on the footpath in front of his house.