Tk 50 lakh Embezzlement: ACC sues three BMDA staffers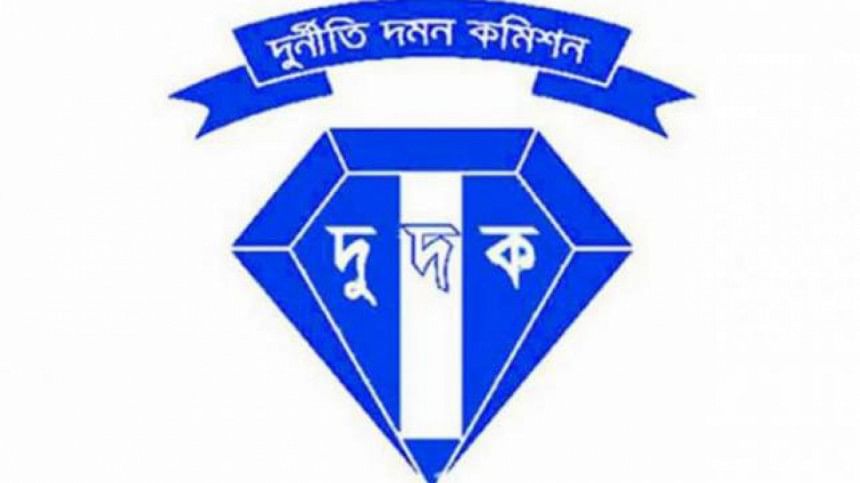 Anti-Corruption Commission (ACC) yesterday sued three officials of Barind Multipurpose Development Authority (BMDA) over cheque fraud and embezzlement of over Tk 50 lakh.
The accused officials are -- GFM Hasnul Islam, 55, an assistant engineer; Matiur Rahman, 50, an assistant accountant; and Khobir Uddin, 45, a treasurer of BMDA.
Of them, only Hasnul Islam is still in service, while the other two were suspended.
ACC's Assistant Director Amir Hossain filed three cases with the commission's Rajshahi integrated district office.
In one of the cases, GFM Hasnul Islam and Khobir Uddin have been accused of embezzling Tk 37, 67,718 through cheque fraud between 2012 and 2016. They were working at BMDA's Godagari Zone-2 office in Rajshahi at that time.
Khabir Uddin alone was accused in a case of embezzling Tk 11,39,118 between 2011 and 2016, by vanishing the registrar books of collected VAT and taxes from deep tube-well operators.
In the other case, Matiur Rahman was accused of embezzling Tk 1,21,322,
He embezzleed the money the same way Khabir did.
Contacted, GFM Hasnul Islam, currently the assistant engineer of Mohanpur upazila, denied the allegations and claimed to be innocent.