Three more Bangladeshis in Pandora Papers
Baraka Power shareholder, former DCCI director among them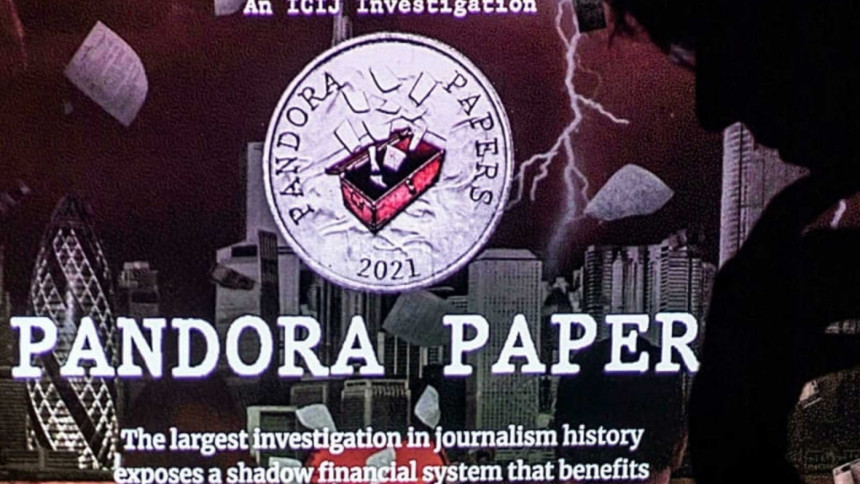 Three more names were disclosed in the final batch of Pandora Papers data, taking the tally of Bangladeshi nationals to have been found to hold shell companies in tax havens in the leaked documents by the International Consortium of Investigative Journalists to nine.
S Hedayet Ullah, S Rumi Saifullah and Shaheda Begum Shanti are the latest Bangladeshis named in the Pandora Papers, which has so far not alleged tax evasion and has instead focused on the use of offshore trusts and shell companies by the super-rich and political classes.
In March 2018, Hedayet Ullah and Rumi Saifullah assigned the Hong Kong-headquartered offshore provider Ilshin to acquire significant stakes in Transglobal Consulting (HK), which was incorporated in 2005.
A Baridhara DOHS address was registered for the two in the records of Ilshin, one of seven offshore providers whose data was leaked in the latest instalment of the Pandora Papers.
The address matched with the one listed as the headquarters of Vincent Group, which is involved in the petroleum, telecommunication, transport communication and garment sectors.
Vincent Group's managing director is Saifullah, who previously served as a director of the Dhaka Chamber of Commerce and Industry.
The Daily Star contacted Saifullah but to no avail. His phone was switched off immediately after.
Hong Kong is a popular tax haven because it does not tax income earned beyond its borders. It is illegal under Bangladeshi law for citizens to park their money abroad.
When Pandora Papers were first leaked last year, Ilshin had issued a statement claiming they "do not solicit clients for tax avoidance purpose" and that Hong Kong does not "provide a safe harbour for those non-resident persons (individuals and corporations) seeking tax avoidance".
The other Bangladeshi name in the trove released on Tuesday is Shaheda Begum Shanti, whose name came up in the records of SFM Corporate Services, a UAE-based firm that has billed itself as "the world's number one offshore company formation provider".
Shanti's name was linked to Jas Limited, an offshore company registered in Seychelles. The address in SFM's record for Shanti is one in Shahjalal Uposhohor on the outskirts of Sylhet.
She is a shareholder at Baraka Power, where her husband Robin Chowdhury is a director and a majority shareholder, according to its company secretary Saiful Islam Chowdhury.
However, he was unable to confirm Shanti's involvement in the offshore company. "Robin Chowdhury is currently abroad, so it would not be possible to communicate with them," he told The Daily Star.
First published on October 3 last year, Pandora Papers is the largest data leak detailing the financial affairs of the global elite.
Earlier in the year, the Bangladesh Financial Intelligence Unit and the Anti-Corruption Commission had submitted the names of 69 individuals and organisations to the High Court for a decision. The issue is still pending.
A total of 98 Bangladeshi nationals and individuals linked to Bangladesh have been named by ICIJ in its successive leaks over the years.