Tangail highway robbery: Three suspects confess to court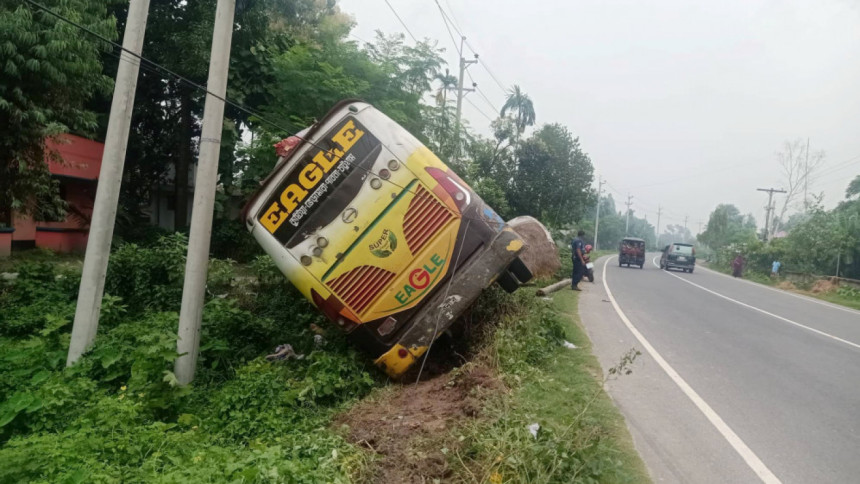 week's highway robbery yesterday made confessional statements, with one admitting to raping a bus passenger.
Their statements were recorded at two separate courts in Tangail, said Court Inspector Tanvir Ahmed.
Of the arrestees, Mohammad Awal gave statement before Senior Judicial Magistrate Rumi Khatun while Mohammad Nurunnabi and Raja Miah before Senior Judicial Magistrate Shamaul Alam.
On Wednesday, a group of 10 young men robbed the passengers of a Narayanganj-bound Eagle Express bus and gangraped a woman passenger after taking control of the vehicle in Tangail.
Raja, who is the first suspect to be arrested, told the law enforcers that he was involved in the rape and robbery, sources said.
Awal and Nurunnabi admitted that they had robbed the passengers, they added.
Based on information received form the three arrestees, police are now conducting drives at different places to arrest the other suspects in the case, said the sources.
Hekmat Ali, a passenger of the bus, filed a case against 10 to 12 unidentified criminals with Madhupur Police Station in this connection the same day.
Madhupur police initially investigated the case but later the case was shifted to the Detective Branch for taking further legal procedure, Sarkar Mohammad Kaiser, superintendent of police in Tangail, told The Daily Star.
Madhupur police called Monir, driver of the bus, Dulal, helper of the vehicle, and Rabbi, passengers' guide, to the police station for questioning on Friday.