Bangladeshi student of Egypt's Al-Azhar University 'taken' on arrival at Dhaka airport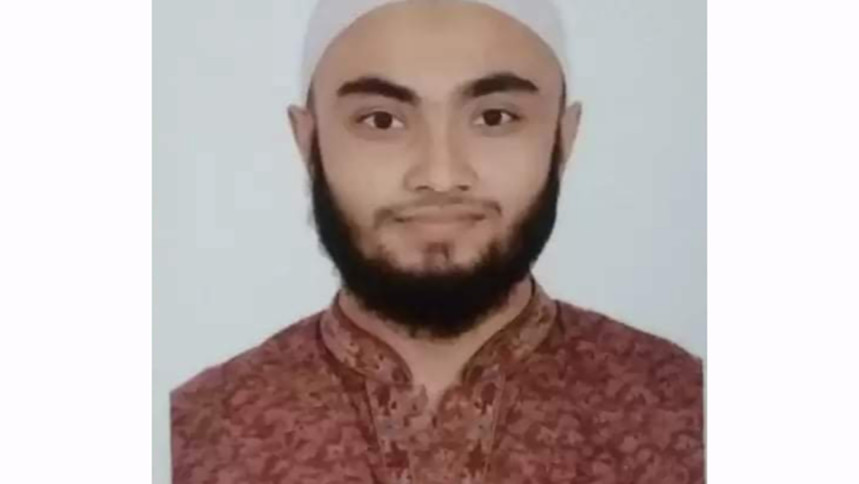 A Bangladeshi student of Egypt's Al-Azhar University has been traceless for over a month since he landed at Hazrat Shahjalal International Airport in Dhaka on August 4.
Rizwan Hasan Rakin, 22, landed at the airport at 8:30am and informed his father-in-law about his safe arrival over the phone, his family members said.
But when he was carrying out immigration formalities, some people took him to a corner and interrogated him for a long time before shoving him into a microbus blindfolded, they alleged quoting Rakin's brother-in-law Mahfuzur Rahman, who was travelling with him.
Rakin's father Abu Zafor, a Saudi expatriate, suspects his son may be a victim to "enforced disappearance".
"Does Bangladesh have any law under which a person can be kept confined for over a month?... If my son has committed a crime, produce him before a court and take legal action," said Abu Zafor, who lives in Saudi Arabia with his family.
Rakin's brother-in-law Mahfuzur Rahman, also a student of Al-Azhar University, travelled back home with Rakin.
At one stage, they took Rakin and Mahfuzur out of the airport blindfolded in a microbus, said a relative of Mahfuzur.
Wishing anonymity, the relative said Mahfuzur could not say where they were taken and kept.
The next night, Mahfuzur was dropped, blindfolded in front of the residence of his brother-in-law in Jatrabari area, he added.
Rakin's father Zafor filed a general diary with Airport Police Station on September 3 after he and his wife return from Saudi Arabia on August 23.
In the GD he mentioned that Rakin has been traceless since he passed immigration at the Dhaka airport.
Sub-Inspector Azizur Talukder, who is investigating GD, said he is trying every possible way to trace the victim.
He was supposed to go to his grandfather's home in the capital's Turag.
Rakin's grandfather Selim Sarwar said, "I stood outside one of the two terminals at the airport that remained open after the Covid-19 pandemic from morning till evening to receive my grandson, but he did not come out."
Rakin's mother Shirin Akhter said, "My son was friendly with me. He always speaks the truth. He was memorising the Quran with tafsir so that he can spread the lesson of the holy book among the general people."
Asked whether her son had any link with militancy, she said he did not.
Rakin studied up to grade two in Rifles Public School in Dhaka. In 2007, he and his mother moved to Saudi Arabia, where his father had been living for the past 30 years.
He studied at Riyadh International School, run by the Bangladesh Embassy in Saudi Arabia, from grades three to eight. Rakin then came back to Bangladesh and was admitted to Uttara High School from where he completed his SSC in 2016 and then completed his HSC from Notre Dame College in 2018.
In October 2019, he left the country and got admitted to Cairo University. Then he got a scholarship in Al-Azhar University for his bachelor's, where he was supposed to begin classes soon, his father said.
He said Rakin got married to a Bangladeshi girl online. He came from Cairo on an Emirate's flight on a two-month vacation and was planning to arrange a post-marriage ceremony.
"All our joy has vanished. I am breaking down every day as my beloved son remains traceless for over a month," she said.
Rakin's family went to rights body Ain o Salish Kendra (ASK) with a complaint.
Senior Coordinator of ASK Abu Ahmed Faijul Kabir said they advised the family to seek cooperation from law enforcement agencies and take legal steps.