Stolen Tk 47 lakh machine of Rampal power plant recovered, 4 arrested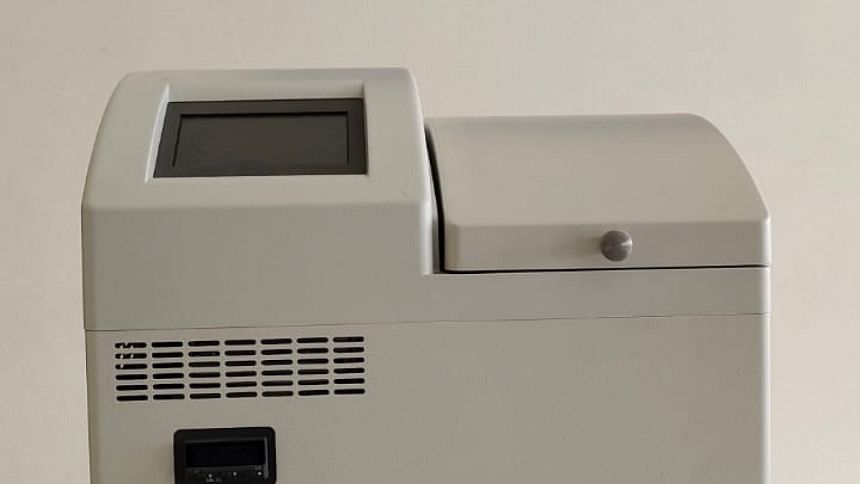 Rampal police have recovered the coal testing machine (BOMB CALORIMETER) worth Tk 47 lakh, which got stolen from the Rampal Thermal Power Plant in Bagerhat.
Four people involved in the theft have been arrested, said police today, reports our Bagerhat correspondent.
The arrestees are Badsha Sheikh, 23 of Barni village of Rampal upazila, Rabbi Islam, 24 of Narkhali village of Pirojpur, Kartik Sheel, 25 of Chitra village in Fakirhat and Abul Karim, 27 of Khajura village.
"Acting on a tip-off, we first arrested four members of the gang from the Rampal Thermal Power Station area. Later, according to their confession, the machine was recovered from the house of a relative of the Rabbi in Dhaka's Demra," said Rampal Police Station Officer-in-Charge Md Samsuddin.
Except for Karthik, the other three worked at the power plant in various positions, he said.
The machine got stolen from a room of the thermal power plant recently. Later, on January 16, a case was filed with the Rampal Police Station by the manager (security and administration) of the power plant, Md Aliullah.