Special drive on, still no trace of 2 fugitive militants
Police launched a countrywide drive five days ago following the escape of two militants on death row on November 20, but they are yet to get any trace of the two.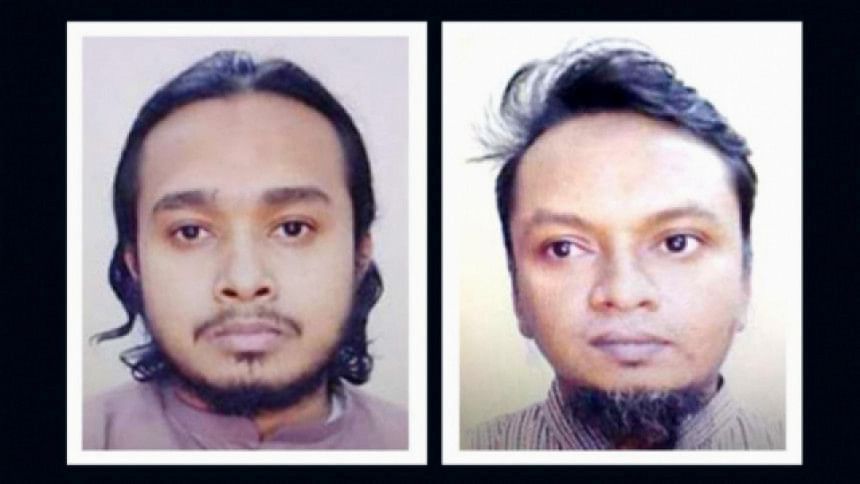 Police launched a countrywide drive five days ago following the escape of two militants on death row on November 20, but they are yet to get any trace of the two.
The Police Headquarters (PHQ) on November 29 directed all field-level officials, including superintendents of police, metropolitan commissioners, and range deputy inspector generals to launch a 15-day special drive from December 1.
They were asked to conduct raids on hotels, messes, hostels, community centres, and other possible hiding places to arrest militants, narcotics traders, addicts, and fugitives.
Dhaka Metropolitan Police have so far arrested 727 people on various charges in the first five days, said a notification from its media wing.
According to the officials concerned, the arrestees include drug addicts, criminals, and also BNP leaders and activists, who are wanted in different cases.
However, death-row convicts Moinul Hasan Shamim and Abu Siddiq Sohel -- both members of banned militant outfit Ansar Al Islam -- are still at large. They escaped from court premises in Dhaka on November 20.
Contacted on Sunday, SM Nazmul Hoque, deputy commissioner of the Counter Terrorism and Transnational Crime Unit (CTTC), said they were trying to track down the fugitives but were yet to make a breakthrough.
The CTTC unit, which is investigating the case filed with Kotwali Police Station over the two militants' escape, has so far arrested five people, including Edi Amin, who allegedly plotted the escape, and Mehedi Hasan Omi, a key coordinator.
Meanwhile, a number of BNP leaders have claimed that police are actually targeting the party men ahead of BNP's Dhaka divisional rally scheduled for December 10 in the name of capturing the fugitive militants.
While the CTTC said it had no information about the whereabouts of the two militants, several crime divisions of the DMP on Saturday night claimed to have conducted drives at hotels and messes in Gulshan, Banani, and Motijheel based on information that militants might be hiding there.
The following day, BNP leaders claimed around 1,031 party leaders and activists were arrested since November 30.
They also said that at a meeting with the inspector general of police and the DMP commissioner, they voiced concern over the arrests of party leaders and activists and the filing of "ghost cases" against them.
Regarding BNP's claim, IGP Chowdhury Abdullah Al Mamun on Saturday said, "No arrest is being made in violation of the law."
"Police are working as per the rules and are not at all politically motivated… However, we will look into the complaints that they [BNP] have made," he told reporters at the Rajarbagh Police Lines.
"We have stepped up efforts to arrest the fugitive militants," said the police chief.
At a press briefing yesterday, Commander Khandaker Al Moin, director of the legal and media wing of Rab said there is no scope for avoiding responsibility for the escape of the two convicted militants from police custody.
He made the remark in reply to a query from a reporter at the Rab media centre in the capital's Karwan Bazar.
It could have been easier to take action or prevent the escape of the two militants if the law enforcers had information in this regard, he said.
However, efforts were on to arrest them, Moin said.
"We are examining their criminal records and CCTV footage of their movement at various places…We are hopeful that we will be able to arrest them."
Asked whether the two fugitive militants had already fled the country, he said, "We are not sure yet...We are examining the CCTV footage that we have received so far."