SP fired over covering up gold recovery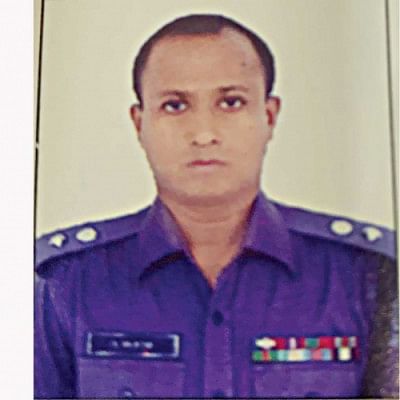 The Superintendent of Tourist Police in Sylhet Region, Altaf Hossain, has been terminated for his role in concealing 1.4kg of gold recovered in Satkhira in 2016, when he was the Satkhira SP.
Patkelghata police seized the gold from one Biplob Chaterjee on October 16 in 2016, made a seizure list and informed the matter to SP Altaf Hossain.
But no case regarding recovery of the gold was registered with the police station; instead a case was filed under the Narcotics Control Act in this regard, according to the termination order issued by the home ministry on Thursday.
"Altaf was fully aware of the development and despite knowing everything, he did not take any legal action against the policemen involved," reads the order.
Altaf also provided a false report regarding the matter to higher officials at the police headquarters (PHQ) after it asked him for information following a compliant, according to the home ministry order.
An investigation by PHQ found allegations against Altaf to be true and on March 4, 2019 it sent the investigation report to the home ministry's public security division requesting it to take departmental action against Altaf.
The ministry then called Altaf to a hearing and reviewing everything, it decided to investigate the allegations, appointing Ataul Kibria, additional deputy inspector general of the PHQ, as the investigation officer.
As the investigation found allegations against him to be true, the home ministry decided to sack him as per the Bangladesh Government Employees (Discipline and Appeal) Rules-2018. The decision was forwarded to Bangladesh Public Service Commission, which gave the same advice on April 4.
The president also gave his consent to the decision and Altaf has been terminated.
Despite repeated attempts to reach Altaf on his personal mobile number for comment, he could not be reached.