From the archives: 2011 -- a room of horror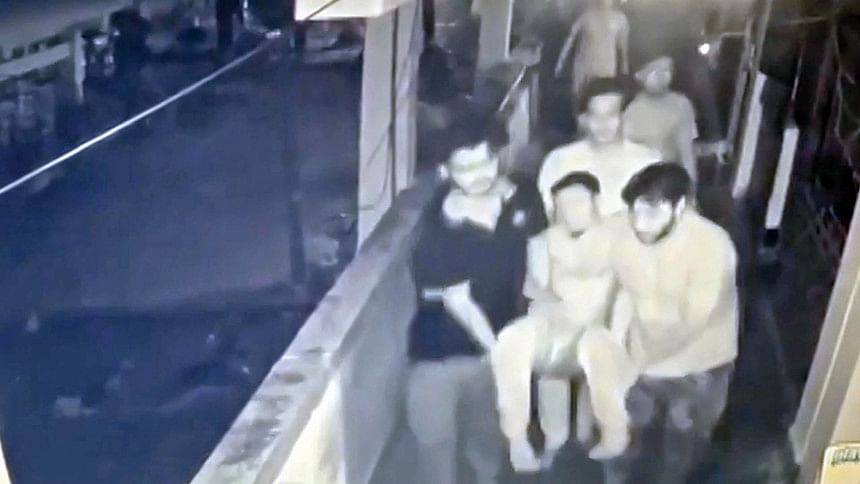 Room 2011. 
It is the second last room located on the first floor of the five-storey Sher-e-Bangla Hall at Buet.  
Although innocuous-looking from the outside, the room is known among the students to be a torture cell and a party hub. 
This is also where Abrar Fahad, a second-year student at the university's electrical and electronic engineering department, was assaulted by Chattra League activists wielding cricket stumps and bamboo sticks, according to students. 
Abrar died due to "internal bleeding and excessive pain", doctors at Dhaka Medical College Hospital said after his autopsy.
Students who entered the room after the incident yesterday claimed to have found empty bottles of liquor, knives and cricket stumps. 
The room's four occupants are Chhatra League's Buet unit Deputy Law Secretary Amit Shaha, Deputy Office Secretary and a third-year student of chemical engineering department Mujtaba Rafid, Deputy Social Welfare Secretary and student of Biomedical engineering Iftee Mosharraf Shokal, and Prattay Mubin. Prattay's political affiliations are not known yet.
Students wishing not to be named said the room was a meeting place for Awami League and BCL men. 
They said it was used to host parties almost every night, which were followed by drunken students shouting and screaming. While its presence had become a nuisance, no one dared to say anything. 
"The room was treated as a political room of Chhatra League. Students were picked up from the campus and tortured here," a Chhatra League leader wishing anonymity told The Daily Star.
An assistant provost of a Buet hall wishing not to be named said BCL had rooms -- known to be torture cells -- in all the halls of the university.
"It was not in the university culture for a long time but has returned in the last five years. A specific room in each hall is used by the Chhatra League men. It is their domain and no one else is allowed there," he said.
The assistant provost also said outsiders and ex-students had been staying in different halls using their political affiliations. 
Khondoker Jamius Sani, president of Buet Chhatra League, however denied the claims and said there were no such torture cells. 
Asked whether there should be any stumps, alcohol and knives in the room of a student, he said, "It should not. If anyone is found guilty, the party will take action. We also want exemplary punishment of the culprits." 
Buet students have often voiced their concerns on social media and said BCL men often harass and beat students, but no action was taken.
Last year during the road safety movement, BCL men branded another student Daiyan Nafis Prodhan as Shibir, beat him up and handed him over to police.