Shakib, others joined opening even being aware of Arav's criminal record: DB
Arrest warrants issued against Arav in at least 12 cases, says DB chief Harun Or Rashid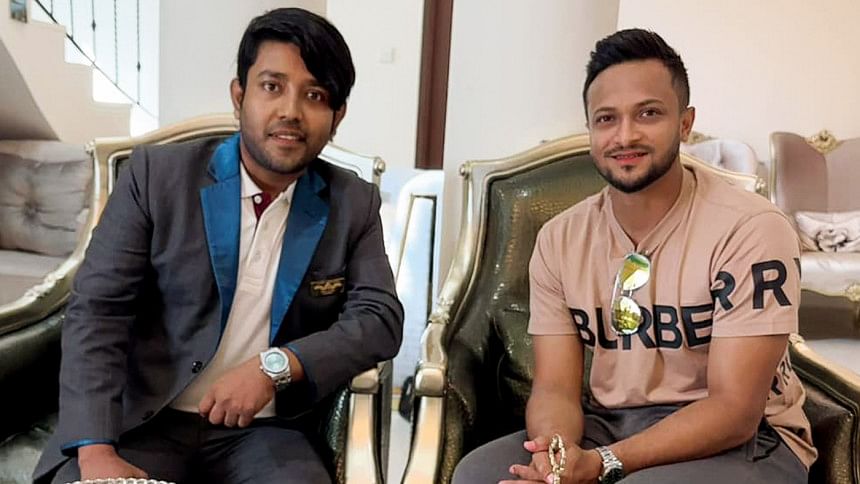 Cricket superstar Shakib Al Hasan and some celebrities joined the inauguration of Arav Jewellers in Dubai on Wednesday even after knowing that its owner is a fugitive accused of a murder, said the DB chief.
Mohammad Harun Or Rashid, chief of the Detective Branch of Dhaka Metropolitan Police, said they informed Shakib and other celebrities about Arav alias Rabiul Islam's criminal record.
Different media outlets also ran reports on the matter, Harun told reporters at his office in the capital today.
"It is sad that some stars, including Shakib Al Hasan, took part in the inauguration even after knowing that he is a murderer. He killed an inspector of the police's Special Branch.
"We do not know why they did it," he said, adding they would interrogate the cricketer and others, if needed for the sake of the investigation.
The DB chief said they would take legal steps to bring Rabiul back home through the Interpol after consulting the senior officials.
Arrest warrants have been issued against Arav in at least 12 cases, he said.