Shakib asks Banglalink, Jamuna Bank to pay Tk 5.8cr over contract breach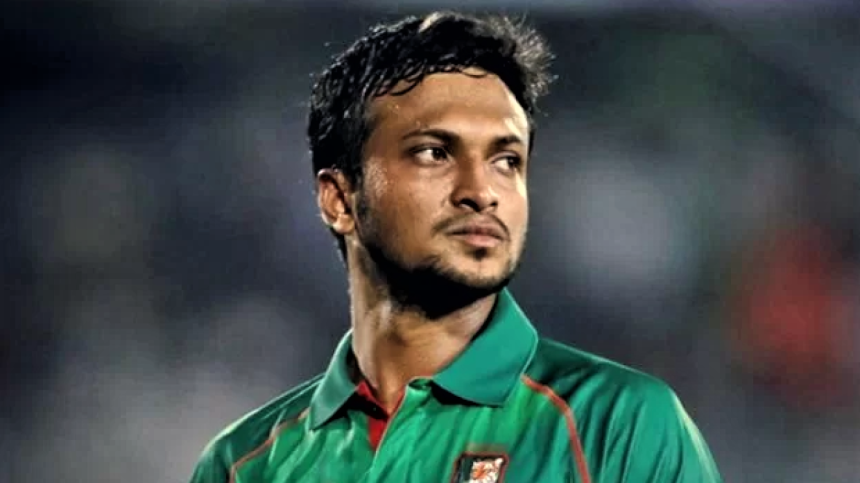 Cricketer Shakib Al Hasan today (July 24, 2022) served a legal notice to Banglalink and Jamuna Bank Ltd, asking them to refrain from continuing to display and exploit his image and brand for commercial purposes without his consent and in violation of an agreement.
Lawyer Ashraful Hadi sent the legal notice on behalf of Shakib to the chief executive officer of Banglalink Digital Communications Ltd and the managing director of Jamuna Bank Ltd, asking them to pay Tk 5.8 crore as the cost of preliminary damages in seven days.  
Given the public image of Shakib, Banglalink entered into an agreement with him on January 21, 2014. The two years period of the agreement expired on January 20, 2016, and it was not renewed, said the lawyer quoting the notice.
"Recently, our client is shocked to have found out that despite the expiry of the said agreement on January 20, 2016, Banglalink is continuing to unlawfully display and exploit our client's image, brand, etc. in several places," he said.
"It is also shocking to have found out that Banglalink and Jamuna Bank are jointly commercially exploiting our client's brand image etc. in several ATM Booths of Jamuna Bank without any permission from our client," he added.
"Banglalink and Jamuna Bank have thus acted unlawfully and Banglalink has committed a serious breach of the said agreement," Ashraful said quoting the legal notice.
He told The Daily Star that he will lodge a case with the lower court concerned against Banglalink and Jamuna Bank if they do not refrain from continuing to unlawfully display and exploit Shakib's image and brand and do not pay the damages in seven days from the receipt of the legal notice.