Robbers posing as DB officials loot Tk 85 lakh from businessman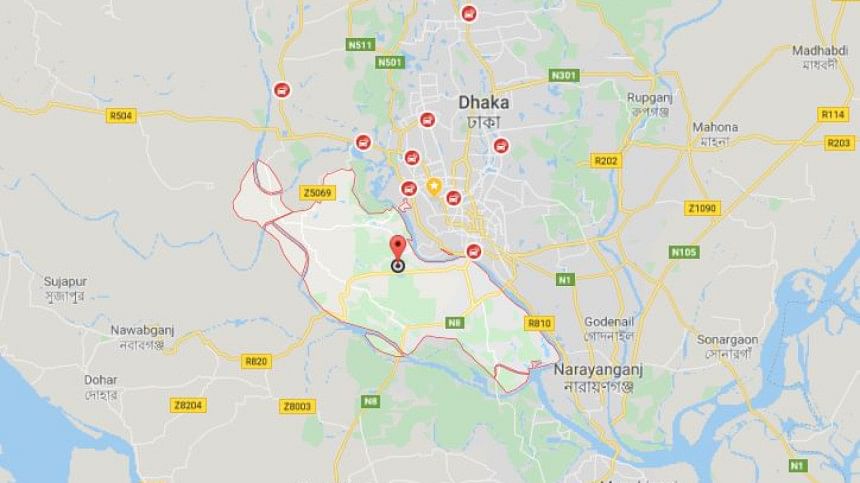 Posing as members of Detective Branch (DB), a gang of robbers looted Tk 85 lakh from a businessman in Dhaka's South Keraniganj area yesterday.
The incident took place at Bhawarbiti area yesterday afternoon when Keramat Ali, 45, was on his way to South Bangla Bank branch at Abdullahpur Bazar to deposit the money, said police.
Quoting Keramat Ali, his uncle Ohidul Islam said his nephew was going to South Bangla Bank's Abdullahpur Bazar branch to deposit Tk 85 lakh on a pick-up van.
On his way, a silver-coloured microbus with DB police sticker intercepted the pick-up van.
"A group of seven to eight people came out with walkie-talkies and pistols and dragged the pickup driver Akash Mia and Keramat Ali to the microbus along with the money," Ohidul said, adding that Keramat Ali jumped from the microbus and started shouting.
Immediately, the microbus left the spot with the pick-up driver.Later, the robbers dropped the driver Akash off at Jhilmil residential area of South Keraniganj and fled with the money, Ohidul added.
Shah Zaman, officer-in-charge of Dakkhin Keraniganj Police Station said they are yet to arrest anyone in this connection.
Police are trying to recover the money and nab the robbers, he informed.
A case in this connection is under process.