Rape, robbery on bus in Tangail: Court records statements of 3 robbers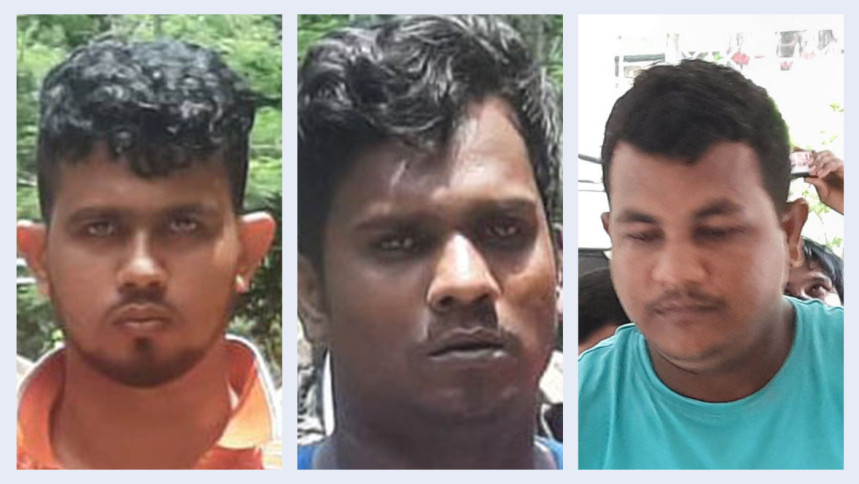 Three robbers have given confessional statements before two Tangail courts today (August 6, 2022) in the cases filed over the gang-rape of a woman and looting valuables of the passengers after taking control of a bus on the Dhaka-Tangail highway on August 3, 2022.
Three arrestees-- Md Nurnabi and Raja Miah--- gave confessional statements before the Tangail Senior Judicial Magistrate Shamsul Alam while Md Awal gave confessional statement before the Tangail Senior Judicial Magistrate Rumi Khatun today after Investigation Officer Helal Uddin produced them before the two courts, reports our local correspondent quoting Court Inspector Tanbir Ahmed.
According to their statements, Detective Branches are conducting drives to nab the rest accused in the case.
Ten to twelve men, with backpacks, got on the bus at Hatikumrul intersection in Sirajganj around midnight on August 3, 2022.
They raped a woman and took away all the passengers' valuables and injured many of the passengers with sharp weapons.
Following the incident, bus passenger Hekmat Ali filed a robbery case and a rape case at Madhupur Police Station.