Rab arrests 'Rab impersonator' in Cox's Bazar
A 30-year-old sacked army personnel was arrested last night for extorting money -- posing as a Rab personnel -- in Cox's Bazar's Ukhia upazila.
The arrestee is Sumon Munshi, Cox's Bazar Rab-15 Commander Lt Colonel Khairul Islam Sarkar told reporters this afternoon, reports our staff correspondent.
He said that Rab received information that a person was extorting money from people and shops in Ukhia's Balukhali Bazar. On the basis of this information, a Rab team carried out an operation last night.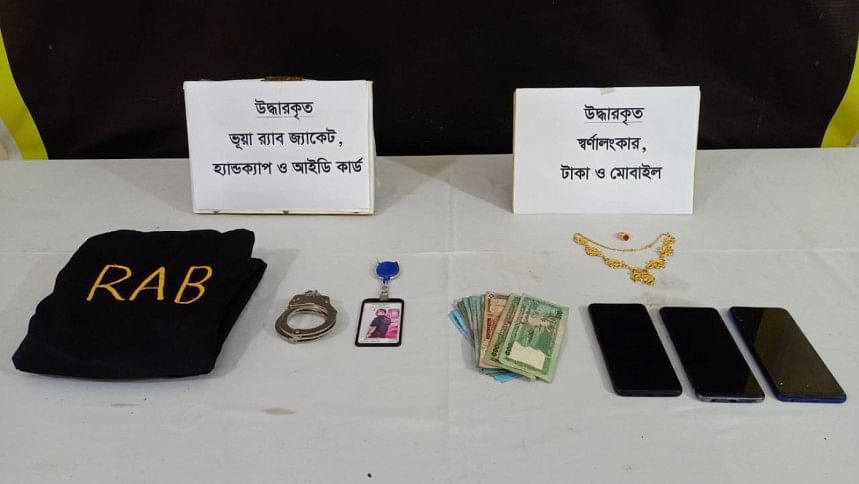 Sumon attempted to flee the scene when he became aware of Rab's presence. Rab members were able to track him down and arrest him later. He was wearing a Rab vest at the time. He had a fake Rab ID card, a handcuff, one gold chain, one ring, and Tk 4,100 in cash.
During interrogation, Sumon said that he was a sacked member of Bangladesh Army. For a long time, he had been extorting money from various sources -- posing as a Rab personnel, Khairul Islam said.
A case has been filed against him at Ukhia Police Station, he added.