Rab arrests 2 death-row war criminals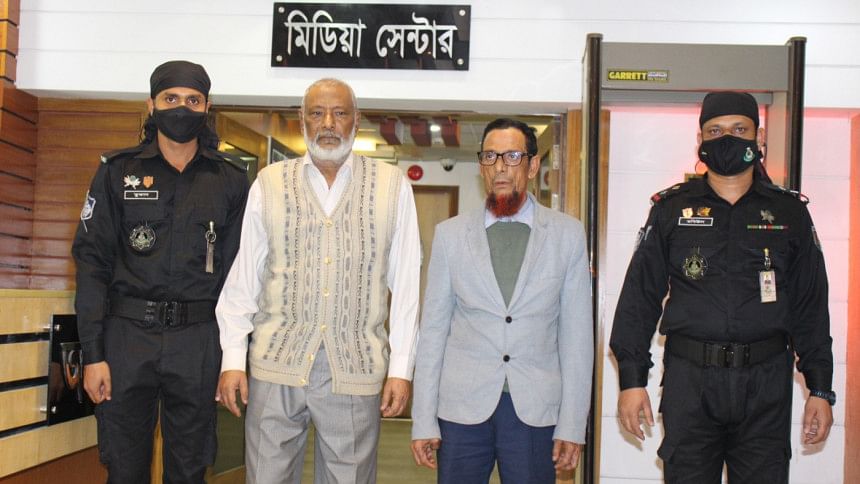 Two death-row fugitives, who were sentenced by the International Crimes Tribunal for committing crimes against humanity in 1971, were arrested from Dhaka's Dakshin Khan and Ashulia area yesterday.
They are: Noqib Hossain Adil Sarkar and Mokhlesur Rahman Mukul, both from Mymensingh's Trishal area, Rab said.
They were hiding in different areas since investigation against them started in 2015. A team of Rab-2 arrested them yesterday, Khandaker Al Moin, Rab's legal and media wing director, told a press briefing today.
The International Crimes Tribunal on January 23 sentenced six people including Noqib and Mukul to death for their crimes against humanity in Mymensingh during the Liberation War.
All were tried in absentia.
On July 12 in 2018, a chargesheet was submitted to the court against the convicts. The trial started on December 5 of the same year through charge framing. The testimonies of 19 people were taken in this case.