Pori Moni's Remand: 2 judges given one week for explanation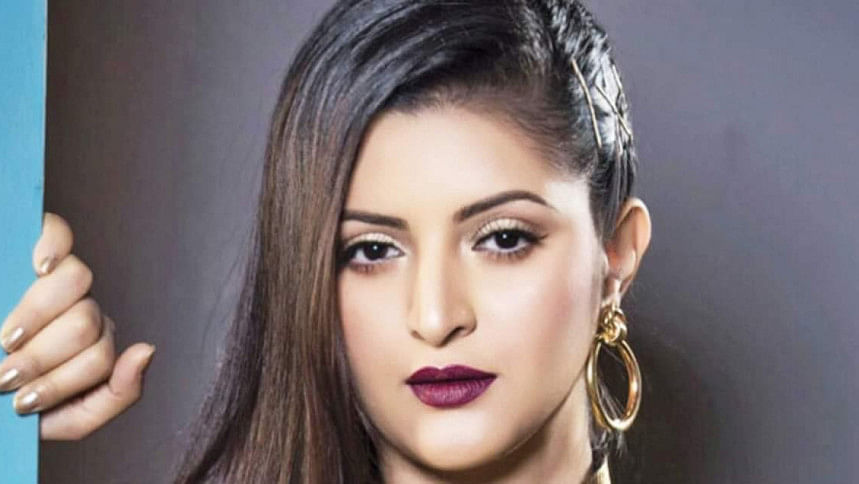 The High Court yesterday gave two lower court judges one more week to submit proper explanations for placing actor Pori Moni on remand for the second and third time in a narcotics case.
The two judges are Dhaka Metropolitan Magistrates Debabrata Biswas and Atikul Islam.
The HC bench of Justice Mustafa Zaman Islam and Justice ASM Abdul Mobin delivered the order after the two judges' lawyer Abdul Alim Miah Jewel sought an extension as the judges were unable to prepare the written explanations, Assistant Attorney General Md Mizanur Rahman told The Daily Star.
He added that the HC will pass an order on this issue next Sunday after the judges submit the explanations.
On September 29, the bench ordered the two judges to submit further explanations before it about their conduct over granting the remands and had fixed yesterday to pass further orders on this issue.
Attorney General AM Amin Uddin, representing Debabrata and Atikul, on September 29 requested the HC bench to pardon the lower court judges for their mistakes, saying they are very young officers and lack training.
They were sorry and repented their error, he also said.
Earlier on September 15, the HC bench expressed discontent at the explanations of the two lower court judges saying they had "undermined" the HC.
Golam Mostafa, investigation officer in the narcotics case filed against Pori Moni, yesterday appeared before the HC with an explanation in line with its September 29 order.
The HC bench delivered the order while hearing the petition filed by rights organisation Ain O Salish Kendra -- challenging the orders of the metropolitan magistrates granting the IO's appeal to place Pori Moni on remands.
The two metropolitan magistrates have apologised to the HC for their "unintended mistakes and faults" in placing Pori Moni on remand for the second and third times, saying they had done it in "good faith".
They offered apologies in two separate written explanations, which were earlier submitted before the HC.
In the explanations, they said they had ordered police to execute the remand of Pori Moni in presence of a female police officer as per the Supreme Court directives.
The metropolitan magistrates also prayed to the HC bench to exonerate them from any proceedings, saying they will be more cautious when passing remand orders in the future.