Pori Moni Detention: 2 judges say sorry over remand orders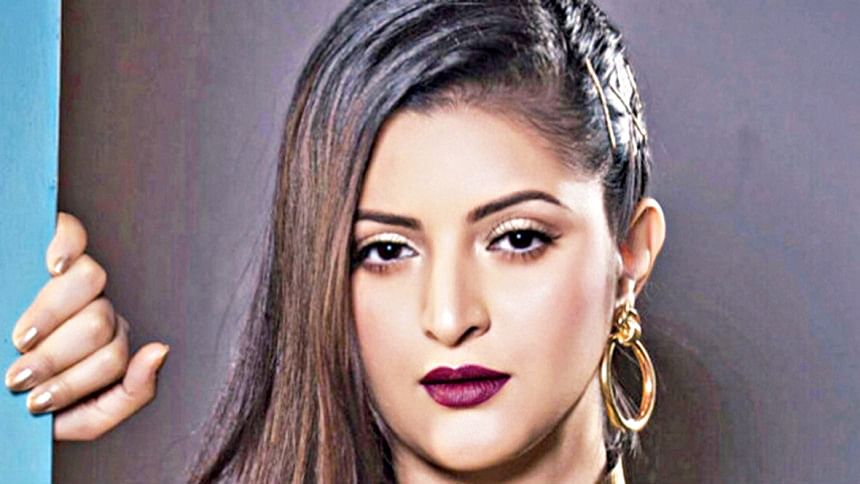 Two lower court judges have apologised to the High Court for their "unintended mistakes and faults" in placing actor Pori Moni on remand in phases in a narcotics case.
The Metropolitan Magistrates (lower court judges) Devobrata Biswas and Atikul Islam offered the apology in two separate written explanations on September 9 to the Supreme Court registrar general's office.
Earlier on September 2, an HC bench ordered the two judges to send in their explanation within 10 days for taking the actor to police remand in three phases, which violates Supreme Court directives and guidelines.
An accused cannot be taken in police remand; he or she should be interrogated at the jail gate if necessary, according to the SC directives.
The accused person's health must be examined by a registered doctor before and after interrogation and his or her lawyer and relatives must be allowed to be present during the interrogation.
But the lower court and police have not followed the apex court's directives while placing Pori Moni on remand.
In the written explanation, the two said they had passed the order in good faith and in the presence of female police under the Supreme Court directives.
The two lower court judges also prayed to the HC bench of Justice Mustafa Zaman Islam and Justice KM Zahid Sarwar Kajol to exonerate them from any proceedings, saying that they will remain more cautious during passing remand orders in future.
The HC bench is scheduled to hold a hearing on the matter today.
Golam Mostafa, the investigation officer (IO) of the case, has been asked to appear today with relevant documents to explain why he sought the second and third remand of Pori Moni, who was granted bail and released from jail on September 1.
On August 5, Pori Moni and her associate Ashraful Islam Dipu were shown arrested in the case filed by the Rapid Action Battalion under the Narcotics Control Act.