Police HQ issues safety guidelines for Durga Puja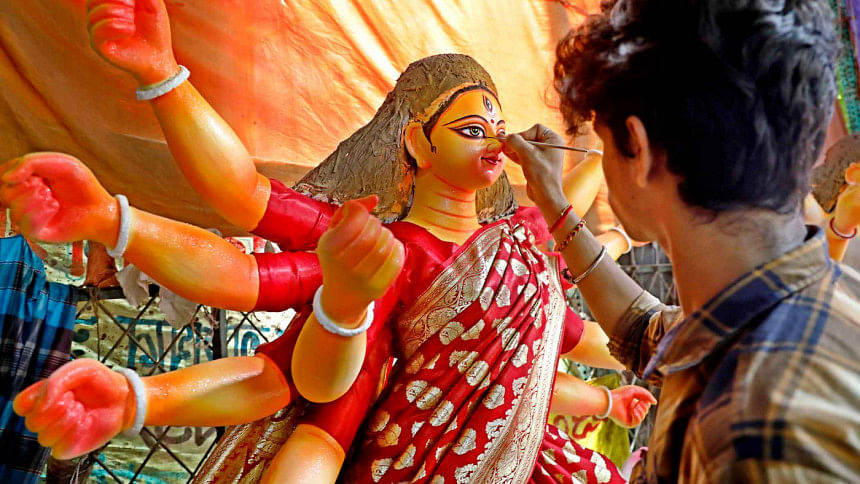 The Police Headquarters (PHQ) today urged all to remain alert so that no individuals or groups can harm religious harmony by spreading misleading information and rumours ahead of the upcoming Durga Puja.
"If such a situation arises, inform the police," it said in a set of guidelines issued today, days before the largest religious festival of the Hindu community.
The other advice includes setting up CCTV cameras at all puja mandaps, refraining from entering mandaps carrying bags, ensuring adequate lights at mandaps and places of idol immersion, deploying volunteers at mandaps at night, refraining from using firecrackers, and avoiding using loudspeakers during the prayer of Muslims.
If necessary, anyone can contact PHQ control room at 01320001219, 013200013200; DMP control room at 025510266, 02-55102666, 02-223381188, 02-47119988, 01320037845-46, Rab control room at 02-48963117, 01777720029 and National Helpline Service 999.