Neo-JMB wanted to make den in Bandarban
Say cops after arresting bomb-expert militant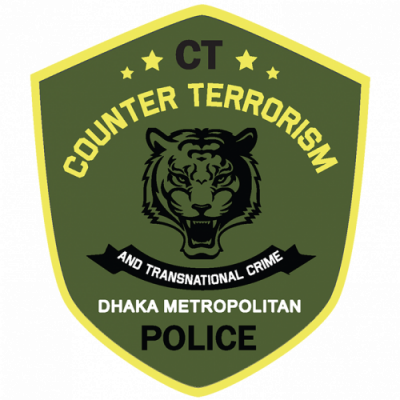 Kawsar Hossain, an explosive expert of the IS inspired militant outfit Neo-JMB, tried to build a militant den in the hilly area of Bandarban to   establish links with militants in nearby Myanmar's Arakan.
He also wanted to use the den to recruit new operatives and train them on making Improvised Explosive Devices (IEDs).
Kawsar, also known as Major Osama in the banned organisation, used to impart the training both in-person and online, an official of the  Counter Terrorism and Transnational Crime (CTTC) unit said yesterday after the arrest of Osama and another top Neo-JMB member on Sunday.
Based on information gleaned from the two the CTTC busted two Neo-JMB hideouts and recovered IEDs and bomb-making materials from there the same day.
"Around a year ago, Osama had changed his mind and decided to go to Syria," a CTTC official told The Daily Star, wishing anonymity.
To execute his plan, he first went to Khulna from Bandarban along with some of his accomplices and learnt how to drive speedboats and launches.
Led by Osama, a section of Neo-JMB operatives also made money through online banking fraud and robbing battery-run three-wheelers, known as easy bikes.
Although it is a well-known strategy of mainstream JMB to raise funds for militant activities, Osama adopted the tactics to collect funds for Neo JMB, said investigators.
Investigators also said after Mahadi Hassan Jon took the helm of the Neo JMB in late 2020, the activities of the outfit have increased.
One of the main objectives of Jon was to boost the strength of Neo-JMB's military wing and Osama is one of the core-member of the wing. Osama had direct links with the outfit's ameer Jon.
Md Asaduzzaman, chief of CTTC unit, said they arrested Osama in Keraniganj area around 8:00pm on Sunday. Osama, a trainer of Neo JMB's military wing and also the main IED maker of the outfit, was wanted in a case filed with Pallabi Police Station, he said.
Based on his information, the CTTC later conducted a drive in Kazipara area under Bandar Police Station in Narayanganj and raided a hideout of the outfit. The officials recovered a 11-inch-long galvanised iron (GI) pipe used for making IEDs, two grenade making GI boxes, four remote controls and a couple of Jihadi books from the hideout, said officials.
"Osama used to provide training on making IEDs to outfit members on online platforms and in person," said Asaduzzaman, also the additional commissioner of DMP.
In a separate drive, the CTTC arrested Abdullah Al Mamun alias David Killer from Jatrabari around 4:00pm on Sunday.
CTTC chief Asaduzzaman said Mamun was arrested along with a motorcycle. The bike was used to transport an IED which was placed in a traffic police box in the signboard area of ​​Narayanganj, he said.
Sources said the IED was planted in the police box on May 17.
Md Rahmat Ullah Choudhury, additional deputy commissioner of CTTC unit, said the remote-controlled IED was made and controlled by Osama but they failed to detonate it.
"The remote did not work although the outfit members tried to explode the bomb. Finally, the IED was recovered and diffused," he said.
Upon information from Mamun, CTTC later conducted a drive in a hideout in Araihazar area of Narayanganj and recovered three IEDs from there, according to officials.
CTTC have also recovered 300 grams of red explosive powder, six cans of butane, one set of remote-control devices, two packets of small bearing ball and a motorcycle.
The bomb disposal unit of CTTC later defused the three IEDs, said officials.
During the operation into the hideout, the Neo-JMB operatives threatened to attack law enforcers via their online platform, said CTTC chief Asaduzzaman.
According to CTTC sources, Jon had planned several attacks after being appointed as the outfit chief. The outfit wanted to show their strength through successful operations which included building drones and attacking various important installations, they said.
The outfit's target list includes Christian missionary churches, noted personalities from the Hindu and Buddhist communities, and NGO workers.
Osama tried to attack a Hindu temple in the capital around six months ago, but failed, said the officials.
The CTTC officials said both the arrestees used to work in two separate sleeper cells of Neo JMB and used to conduct activities upon direction of the outfit chief.
Some 25 youths allegedly went missing from Narayanganj during the drives, officials said, adding that those are believed to have links with the militant outfit.
"We would interrogate the arrestees taking them on remand to get more information on the outfit's strategy," said Rahmat Ullah Choudhury, also the chief of the Bomb Disposal Unit.