Navy detains 135 Indian fishermen on Bay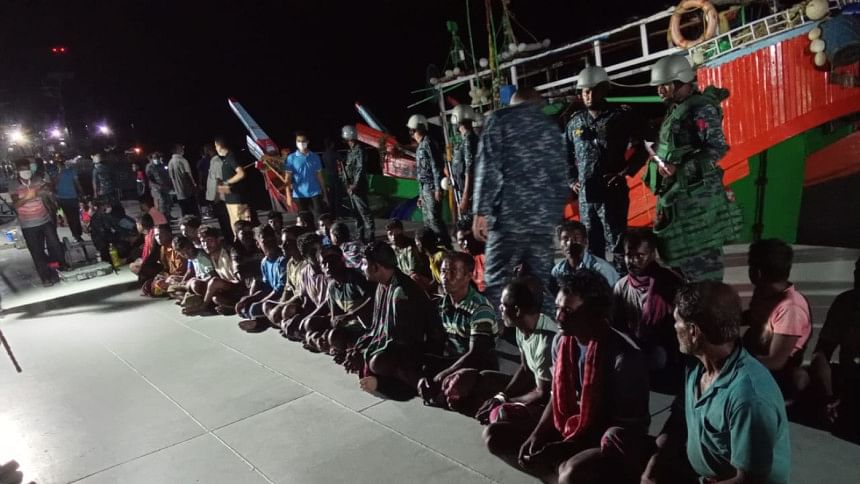 Bangladesh Navy detained 135 Indian fishermen, including eight trawlers, from the Bay of Bengal on Monday night.
The detainees were handed over to Mongla Police Station on Tuesday.
Naval ships Banauja Pratya and Ali Haider detained the fishermen and trawlers while on patrol at the sea on Monday night, said SM Ashraful Alam, inspector of Bagerhat district police.
In the first phase, 68 fishermen and four trawlers were detained whereas 67 more fishermen and four more trawlers were detained in the second phase for illegally invading Bangladeshi water.