Narsingdi station incident: Woman who initiated attack on girl detained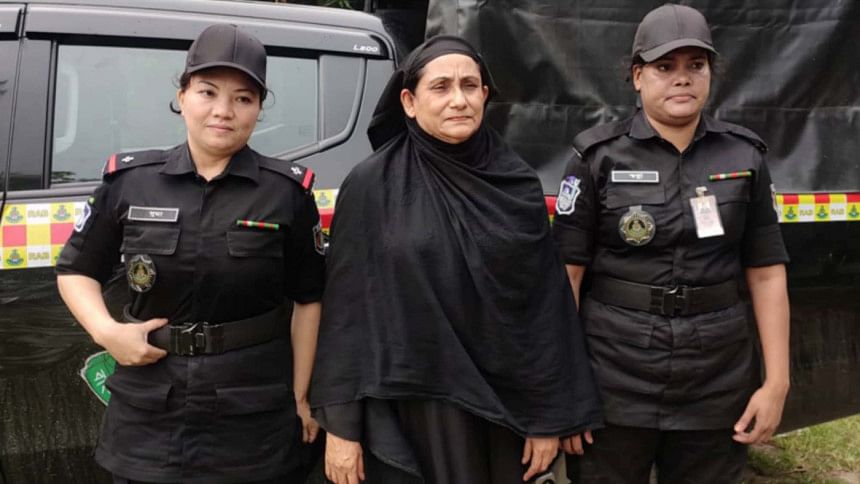 Rab detained Shila Akhter alias Saima, who allegedly initiated the scuffle and assaulted a woman at Narsingdi Railway Station recently over her clothes.
A team of Rab-11 detained her from Shibpur area in the district, ANM Emran Khan, assistant director of Rab's Legal and Media wing, said.
The woman along with her two friends, who were waiting at Narsingdi station for a Dhaka-bound train on May 18, was reportedly assaulted over her clothes, which the attackers had termed "indecent".
A video of the incident started doing the rounds on social media from May 19 morning, sparking backlash and protests from women's rights organisations, which demanded the attackers be arrested.
Witnesses said Shila Akhter, waiting at Narsingdi station, first started hurling abusive words at the victim. Then some men joined her and started assaulting the girl.
The girl ran to the stationmaster's room for refuge from the attackers.
Law enforcers, after tte victim called at 999, went to the spot and helped her board a Dhaka-bound train.