Narayanganj fire: Sajeeb Group chairman among 6 sent to jail, 2 others get bail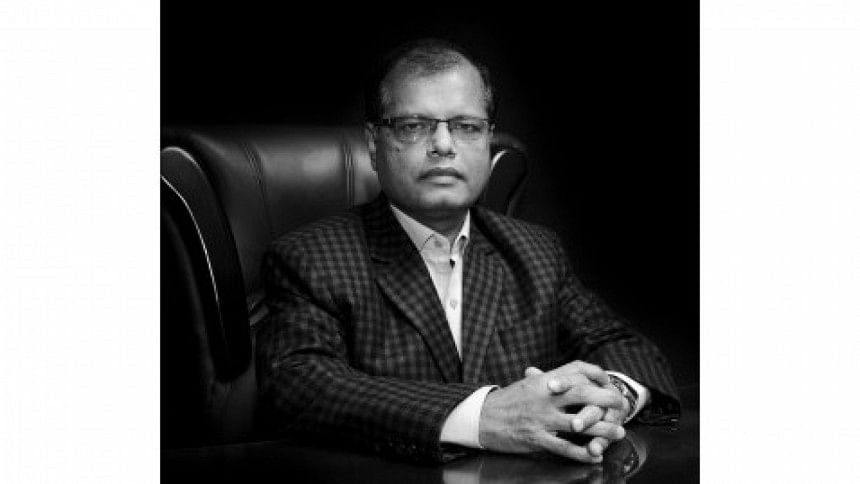 A Narayanganj court today sent six accused, including owner of Hashem Foods factory in Narayanganj, to jail and granted bail to two accused after their four-day remand in a case filed in connection with 51 deaths in a fire at the factory.
Narayanganj Senior Judicial Magistrate Fahmida Khatun passed the order after police produced the eight accused before it on completion of their four-day remand, said Jayedul Alam, superintendent of police (SP) in Narayanganj.
The six accused who were sent to jail are, Md Abul Hashem, chairman and managing director of Sajeeb Group who owns Hashem Foods factory; his two sons -- Hasib Bin Hashem and Tareq Ibrahim; Sajeeb Group's Chief Operating Officer Shahan Shah Azad; Hashem Foods' Deputy General Manager Mamunur Rashid, and the factory's Civil Engineer-admin Officer Salahuddin.
Sajeeb Group chairman's two other sons Tawsiv Ibrahim and Tanjim Ibrahim, who are directors of Hashem Foods factory, secured bail after a hearing on their bail petitions, reports our Narayanganj correspondent.
On July 10, the same court granted a four-day remand for the eight accused, including owner of Hashem Foods factory, in the case filed by inspector Nazim Uddin Majumder, in-charge of Bhulta Police outpost in Narayanganj.
At least 48 workers -- trapped on the third floor with its only exit locked -- died when fire engulfed Hashem Foods factory building on July 8. Three died after jumping off the six-storey factory.
Though fire officials initially said they recovered 49 charred bodies on July 9, taking the death toll to 52, police officials have revised the number to 51.