"Narail situation could have worsened had local AL, associate bodies not intervened"
Says State Minister for Religious Affairs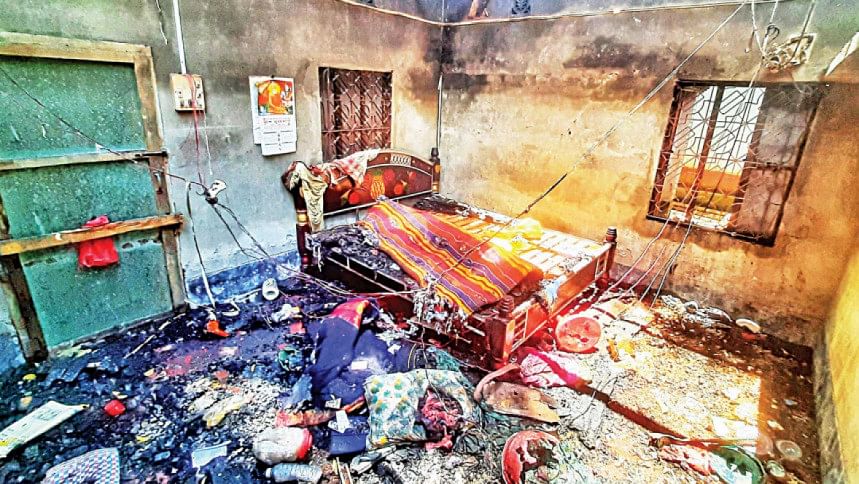 State Minister for Religious Affairs Md Faridul Haque Khan said attackers on the Hindu community in Lohagara upazila of Narail will get punishment under law.
He came up with the statement while briefing journalists after an agreement signing ceremony at Bangladesh Secretariat today (July 21, 2022).
"You (journalists) have seen who are responsible for the attack on Hindus. Attackers have already been arrested. They will have to face the music now," said the minister.
"I visited the spot on July 15 and 19. I think the whole situation was brought under control by the local Awami League and its associate organisations. The situation could have worsened further if they did not give protection to the Hindus."
"We have visited Narail at the direction of the prime minister to calm down the situation and held a cross-religion dialogue there."
Mentioning that the defeated forces of the country's Liberation War are still active, the state minister said their main target is to destabilise the country by creating anarchy.
"They don't want to see Bangladesh as a non-communal state. They want Bangladesh as like Pakistan or Afghanistan."
The state minister also said some vested quarters are trying to foil the election process as the next general election is knocking on the door.
A mob on July 15, 2022, vandalised a temple, a grocery store and several houses of the Hindu community in the Sahapara area of Lohagara upazila following a Facebook post that reportedly hurt religious sentiments.