"My torn clothing is your Bangladesh"
Woman says she was assaulted on DU campus, can identify attacker; police on the lookout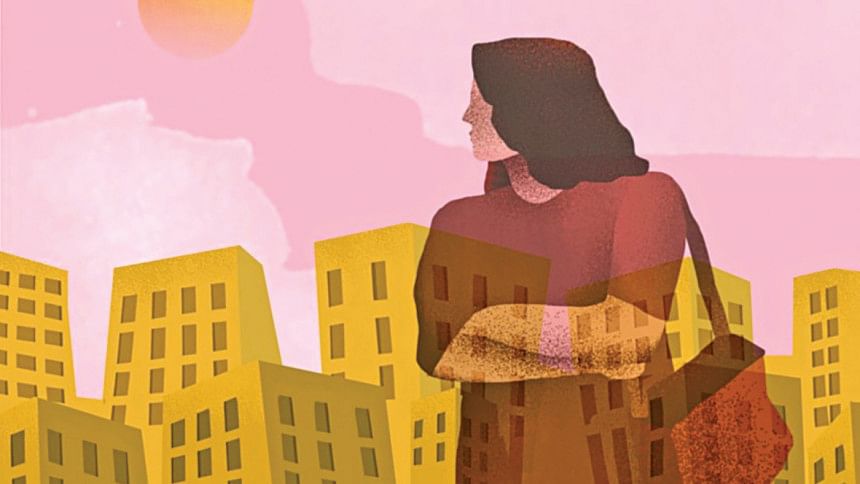 A case has been filed against an unidentified man with Shahbagh Police Station in connection with sexually harassing a young woman on the Dhaka University campus last Wednesday (June 8, 2022).
The victim said she had seen the face of the culprit and she will be able to recognise him, reports our DU correspondent.
The incident occurred in front of DU's Sir AF Rahman Hall on Wednesday night, said Moudut Hawlader, officer-in-charge of Shahbagh Police Station.
Talking to our DU correspondent, OC Moudut said police have already collected CCTV footage from the spot and are investigating the incident.
"After coming to know about the incident, some policemen went to the spot. They were accompanied by the victim. We are investigating the incident. We are looking for the accused," the police official said.
The victim spoke out about the incident during a TV talk show where she said, "I was on my way home, on a rickshaw, from my brother's house in Dhanmondi on Wednesday night. I had my headphones on. I only had a phone in my hand. I wasn't wearing jewellery. When I crossed the entrance of the university and reached near AF Rahman Hall, a man on a motorcycle came from behind and grabbed my chest. He was riding the bike with one hand and used his left hand to grab me. He also tore my dress."
She said there were a lot of people around at the time of the incident but they may not have noticed.
The assaulter also seemed very angry and sped away while verbally abusing her, she added.
After the incident, she put up a post on her Facebook account where she wrote, "My torn clothing is your Bangladesh! If you can accept the normalisation of girls being molested, harassed and raped, then remain in this country. Otherwise, deal with the trauma, or kill yourself or do whatever you want, but do not expect any resistance or justice! A man attacked me… tore my dress and went on to abuse me. There was not a single policeman around, no one came to help me after hearing my screams! I couldn't do anything! I never thought something like this could happen to me in Dhaka."