Mother who went missing from Khulna found dead in Mymensingh: Family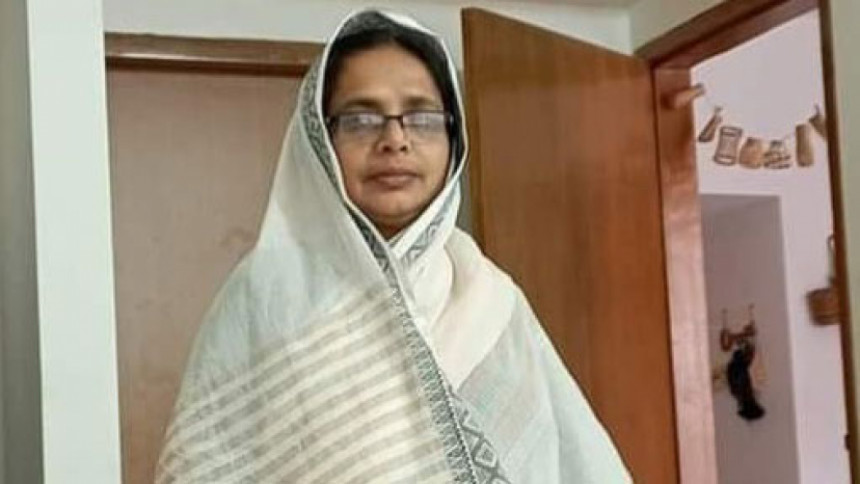 Rahima Khatun (55), whose daughter Moriom Mannan had been campaigning to find her since she went missing from Khulna's Daulatpur upazila on August 27, was found dead in Mymensingh, family members have claimed.
Mymensingh police recovered the body of an unidentified woman from Bahardar Bazar area in Phulpur upazila on September 10, said Syed Mushfiqur Rahman, superintendent of PBI, Khulna, quoting OC of Phulpur Police Station.
Rahima's four daughters and other family members who went to Phulpur following the news, identified the body from the clothes and Rahima's hair colour, reports our Khulna correspondent.
Moriom also found similarities of her mother with the body's description given by rescuers and those who had buried her, said Mohammad Miraj Ali Saadi, son of the deceased.
Rahima Khatun went missing around 10:30 pm on August 27 when she came down from her house in Banikpara to get water.
The victim's daughter, Adari Akhter (22) filed a case with Daulatpur Police Station against several persons. Police arrested six people in this connection. On September 14, court ordered PBI to take over the case.