Mitu murder: PBI wants to know 'whereabouts' of Babul's son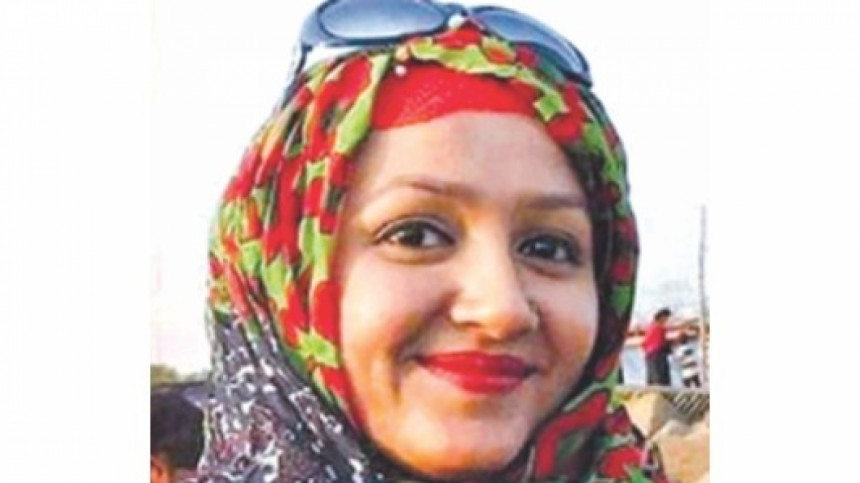 Six years into the gruesome murder of Mahmuda Khanam Mitu in Chattogram, the investigation into the case filed in this connection is still at a dead end.
The Police Bureau of Investigation (PBI), which is investigating the murder that took place on June 5 in 2016, alleged that family of Babul Akter, former superintendent of police (SP) and husband of Mitu, has not been cooperating in the case.
PBI also sought to know the whereabouts of Babul's elder son who is the first and an important witness in the case.
Babul's family, on the other hand, has expressed frustration regarding progress in the ongoing investigation process and demanded the case to be shifted to the Rapid Action Battalion (Rab) or Criminal Investigation Department (CID) from the PBI for further investigation.
Despite the court's orders to quiz Babul's son in connection with the case, the family has not presented him before the Investigation Officer (IO) for testimony, PBI officials said.
"We don't know where Babul's 14-year old son is. Even Mitu's parents have no clue about that. He is the first witness of the case and his testimony is very important for the investigation process. During the incident, the boy was nine years old.  We have heard that the couple's (Mitu-Babul) son and daughter are now under the custody of their stepmother but we are not sure about it," Naima Sultana, Superintendent of Police (SP) at PBI Chattogram Metro unit, told The Daily Star.
"We tried to talk to him following the legal procedure but Babul's family is not helping us in this regard. We have even sent notices three times but there is no response even after receiving those notices," she said.
The former IO of the case, Md Kamruzzaman of Chattogram Metropolitan Police (CMP), had talked to the boy during his investigation at that time but we are yet to do it due to some legal move by Babul's family which indicates that there is something fishy, said SP Naima Sultana.
Talking to The Daily Star, advocate Habibur Rahman Labu, lawyer and also younger brother of Babul, brushed aside PBI's allegations and said "Earlier, a Chattogam court had ordered PBI's IO to talk to my nephew in the presence of his guardians in Magura and also a probation officer, but the IO did not do it at that time. Now they want to talk to the boy again in Chattogram."
"We have filed a revision petition in the higher court in this regard. The petition is now awaiting hearing. The boy and girl are with us and PBI officials know it but I don't understand why they are telling otherwise to the media," he said.
"We are in doubt on the investigation process of PBI considering some issues. We've now demanded the case to be handed over to Rab or CID for a free and fair probe," Habib also said. 
Asked about that, SP Naima Sultana said "We have done almost 60 percent investigation and we will complete it. Hopefully the charge sheet will be placed very soon."
On June 5, 2016, Mitu was stabbed and shot dead when she was walking her son to his school-bus stop at the port city's GEC intersection. After the murder, Babul filed a case against three unidentified men with Panchlaish Police Station.