Man sentenced to death for killing woman in Gopalganj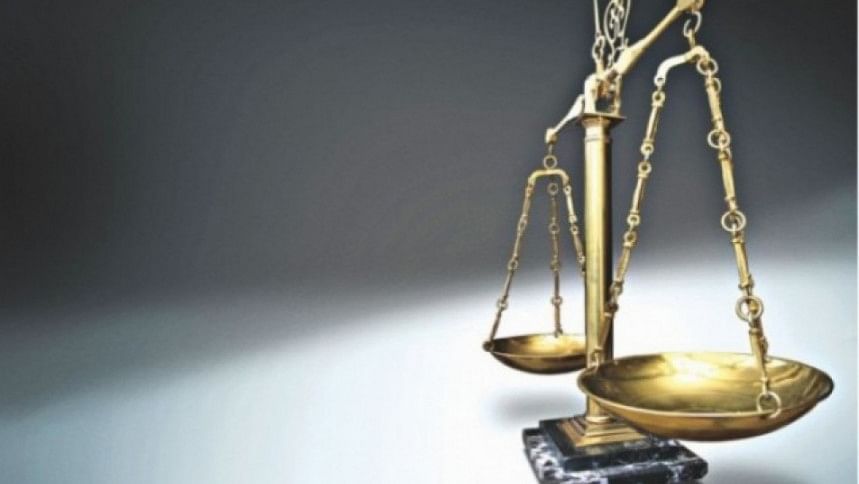 A Gopalganj court today (June 30, 2022) sentenced a man to death for killing a woman on October 2013.
The convict is Ajit Bakchi, 38, of Khod Durbasur village under Mukshudpur upazila in Gopalganj, reports our Faridpur correspondent.
Gopalganj District and Sessions Court Additional Judge Md Abbas Uddin of District Session and Judge Court delivered the verdict against the convict in absentia. The court also fined the convict Tk 1 lakh, said Md Shahidujjaman Khan, assistant public prosecutor of the court.
The court also acquitted another accused from the charges.
According to the case statement, Khama Biswas, 40, of Durbasur village under Mukshudpur upazila was returning home with her family members when Ajit Bakchi along with some associates stopped them and tried to snatch her daughter, Tapu Biswas.
When Khama tried to save her daughter, Ajit hacked her and her son with sharp weapons. Khama died on the spot. Next day, the victim's husband Arabindu Biswas filed a murder case with Mukshudpur Police Station.
Md Arshaful Islam, the then sub-inspector of Mukshudpur Police station, submitted charge sheet of the case accusing two including Ajit.