Man killed in 'shootout' with Rab in Manikganj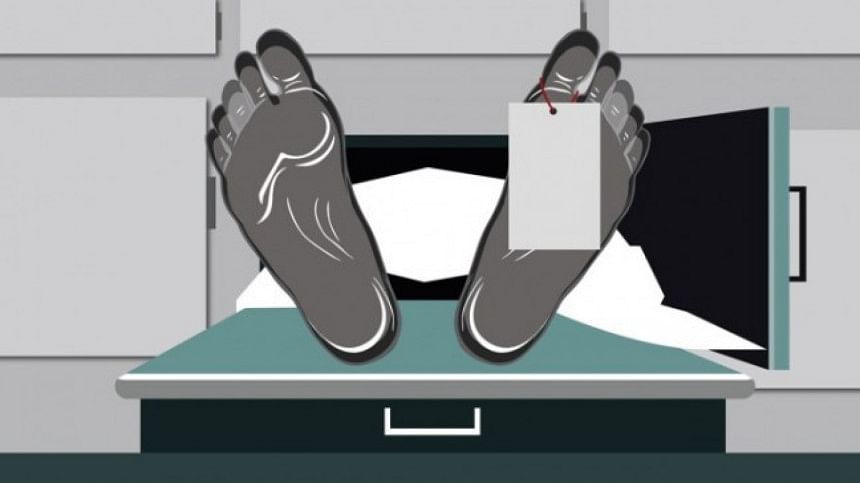 A man was killed in, what Rab says, a "gunfight" with the force members in Manikganj early today.
Deceased Kawsar (45), hailed from Joypurhat district, was a robber and was accused in at least nine cases, Rab claimed.
This is the second death in "shootout" with Rab members since the US government on December 10 last year imposed sanctions on Rab over allegations of rights violations.
On April 17, Raju (35), an accused in a murder case, was shot dead in a "shootout" with Rab members in Cumilla.
Khandaker Al Moin, Rab's Legal and Media wing director, said the "gunfight" in Manikganj also left two Rab members with bullet wounds as some armed criminal opened fire at the Rab microbus on Singair-Hemayetpur regional highway.
Rab members retaliated, leaving Kawsar dead, he said, adding that the injured Rab members were taken to Combined Military Hospital, Dhaka. 
The Rab official said incidents of robbery often take place on the regional highway at Singair in Manikganj. The criminals fired at private vehicles to stop them.
When the drivers stop their vehicles in fear, the miscreants loot everything, he said.
Kawsar's body was sent to Manikganj District Sadar Hospital for autopsy.
Rab claimed to have recovered two firearms and some sharp weapons from the spot.