Man to die for killing two Tripura girls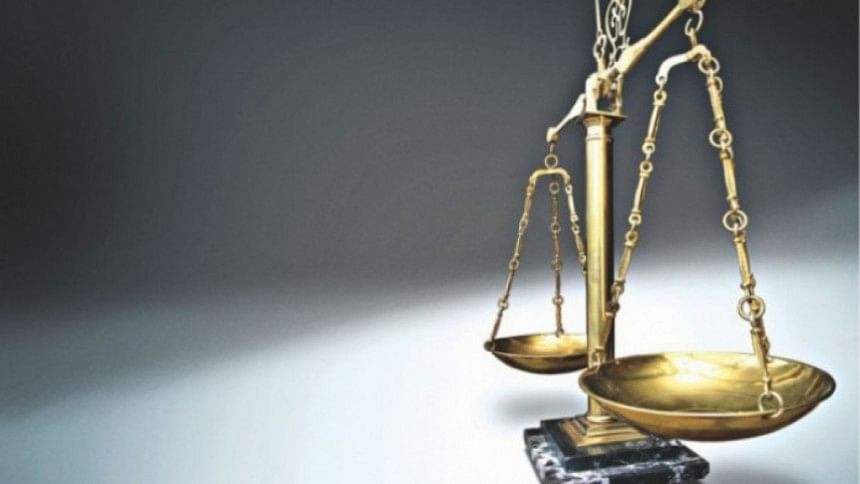 A Chattogram court yesterday sentenced a man to death for killing two Tripura girls in Sitakunda upazila in 2018.
The death row convict is Md Abul Hossen.
Chattogram Speedy Trial Tribunal Judge Alim Ullah also fined Abul Tk 1 lakh and acquitted another accused Omar Hayat Manik, said public prosecutor Iftekhar Saimul Chowdhury.
The prosecutor said after the murder, the victims' families alleged that the two were raped before murder. However, the medical report could not confirm that.
That's why the court ordered the IGP to take strong departmental action against the IO, he said.
According to the case, Sukhloti Tripura, 13, daughter of Folin Tripura; and Chobi Rani Tripura, 15, daughter of Suman Tripura, were found dead at a house in Tripura Para on May 5, 2018.
The father of one of the victims then filed a murder case with Sitakunda Police Station accusing Abul, Manik and Rajib.
On May 30, police found Rajib's bullet-riddled body in a Sitakunda jungle.