Man arrested with Moderna vaccine from drug store in Dhaka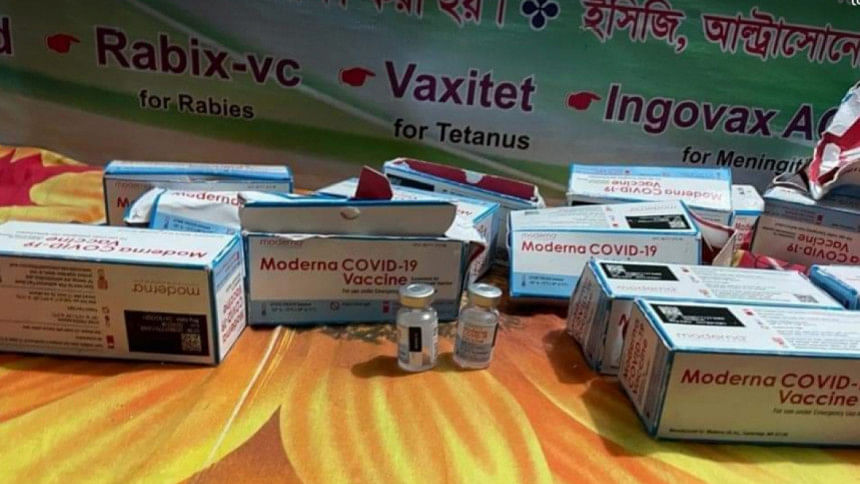 Police have arrested a man and recovered 20 doses of Moderna Covid-19 vaccine from a drug store in Dakkhinkhan area of Dhaka.
A case was filed under Special Power Act with Dakkhinkhan Police Station in this connection, accusing two to three people including the arrestee, said Azizul Huq Mia, officer-in-charge (investigation) of the police station.
Shree Bijoy Krishna Talukdar was apprehended from the drug store named "Sheba Sangstha" at Hazipara's Chalaban area around 10 last night, said the OC.
Two ampules of the vaccine, containing 10 doses each, were recovered from the store, the OC said, adding that they also found 21 empty packets and ampules there. 
"We conducted the drive there based on information from a couple who received jabs by Bijoy in exchange of TK 500 per dose," the OC also said.
"Bijoy worked at a vaccination centre during the mass inoculation campaign," said Saiful Islam, deputy commissioner of Uttara Division Police, adding that it is possible the accused took the doses from there.
Directorate General of Health Service was informed about the matter and investigation is going on, he added.
The arrestee was sent to court with remand prayer this morning, OC Azizul said.