Man accused of killing daughter arrested near Indian border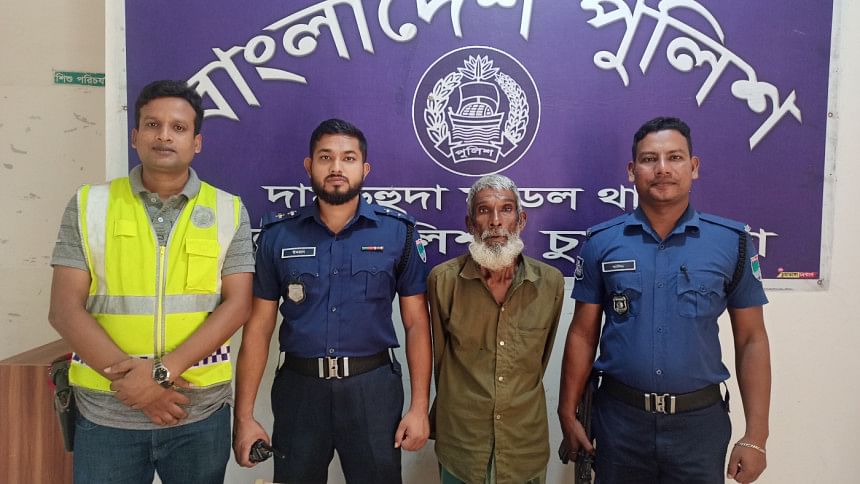 A man accused of killing his daughter was arrested near the Thakurpur border of Chuadanga when he was trying to enter India illegally.
The arrestee is Azizul Mondal, 62, reports our local correspondent quoting Alamgir Kabir, officer-in-charge of Damurhuda Model Police Station.
Saina Khatun, the mother of victim Morjina Khatun, 34, filed a murder case against Azizul with the police station this morning, said the OC.
Police arrested Azizul with the help of BGB during a raid around 11:00 am near the Thakurpur border while the accused was trying to flee to India illegally. A sharp weapon was recovered from his possession, said the police official.
"Azizul confessed to the murder during initial interrogation. He was produced before the court later," the OC added.
Quoting locals, police said that after her husband left Morjina, she started living with her father Azizul along with her son and daughter.
Later, Azizul and his daughter Morjina jointly built a house by taking a loan from an NGO.
Early yesterday, Azizul and Morzina had an argument over the payment of the installments to the NGO.
At one stage, around 2:00am, Azizul stabbed Morzina, police said.
Locals took Morjina and her daughter to Chuadanga Sadar Hospital where Morjina was declared dead around 4:00am, they said.