Legal notice wants fake news, misinfo on Facebook, YouTube removed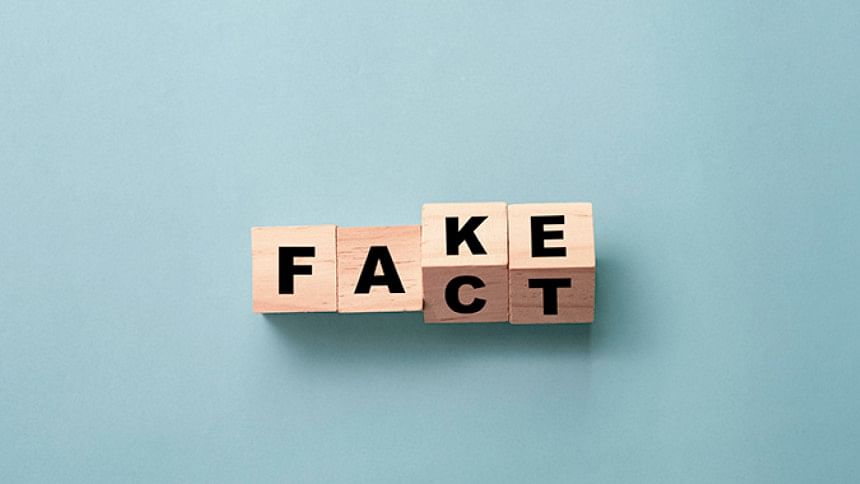 A Supreme Court lawyer today sent a legal notice to remove Facebook posts and YouTube videos containing "fake and concocted news that incite violence and public disorder" in Bangladesh.
Facebook; Sabhanaz Rashid Diya, head of Public Policy, Bangladesh, Facebook; YouTube; as well as several government bodies, including the chairman, Bangladesh Telecommunication Regulatory Commission (BTRC); Director General, Digital Security Agency; Inspector General of Police (IGP), Bangladesh Police Headquarters have been made respondents to the legal notice.
Barrister Arafat Hosen Khan, Advocate, Bangladesh Supreme Court, served the notice for the organisations and individuals mentioned above for "their inactions and failure to discharge their statutory duties to regulate, monitor, take down and remove content from online social and/or digital media platforms infringing the sovereignty, integrity and security of the state; public order; and misleading information tarnishing the image of the state organs on behalf of two lawyers – Nilufer Anjum, Advocate, Bangladesh Supreme Court, and Md Ashraful Islam, Barrister and Advocate, Dhaka Judge Court.
In their legal notice, they said that in recent past it has been observed that Facebook and YouTube do not apply any supervisory mechanism or have control over its content, especially in Bangladesh, while a large number of fake news, content, images, videos – damaging the images of various political figures, intellectuals, tarnishing the image of Bangladesh as a nation, disclosing various sensitive issues relating to international policies – are circulated through various Facebook users and YouTube subscribers in and outside Bangladesh with an object to diminish the country's image.
"By using Facebook and YouTube as medium, a number of Facebook users (both individually as well as groups) and YouTube users and subscribers are spreading rumours and propaganda to embarrass the government," the notice said.