Kunio Hoshi murder: SC stays HC's acquittal order for Ishaque Ali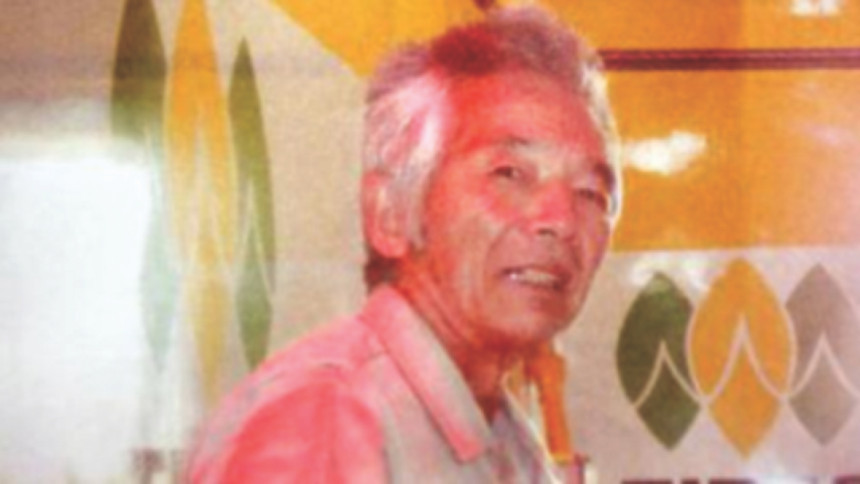 The Supreme Court today (September 25, 2022) stayed for eight weeks a portion of the High Court verdict that acquitted accused militant Ishaque Ali in a case filed for killing Japanese national Kunio Hoshi in 2005.
Chamber judge of the Appellate Division of the SC Justice M Enayetur Rahim passed the order following a petition filed by the state, seeking stay on the HC judgement that acquitted Ishaque Ali from the murder case.
Additional Attorney General SK Md Morshed, who appeared for the state during hearing of the petition, told The Daily Star that the state will file a leave to appeal petition with the apex court in eight weeks, challenging the portion of the High Court verdict that acquitted Ishaque Ali in Kunio Hoshi murder case.
On September 22, the state filed the petition with the Appellate Division seeking stay on the HC's acquittal order.
In the petition, the state said there is specific allegation against Ishaque Ali, which have been proved beyond doubt before the trial court.
On September 21, the HC confirmed the death sentence of four JMB militants and acquitted Ishaque in the murder case.
The four convicted are Rangpur region military commander of banned militant outfit Jama'atul Mujahideen Bangladesh (JMB) Masud Rana Mamun, its activists Liton Mia Rafiq, Shakhawat Hossain, and Ahsanullah Ansari Biplob.
All except Ansari are now in custody.
Three masked assailants riding motorcycles shot Kunio Hoshi several times when he was heading to his farm on a rickshaw at Alutari village of Kaunia upazila in Rangpur on October 3 in 2015. The 66-year-old, Kunio, died on the spot.
On February 28, 2017, a Rangpur court sentenced the five accused to death in the murder case.