Key Jama'atul Ansar militant arrested in Dhaka
Mohibullah went to a training camp at remote hills in Bandarban in January last year and he was made the organisation's Nayeb-e-Amir, according to police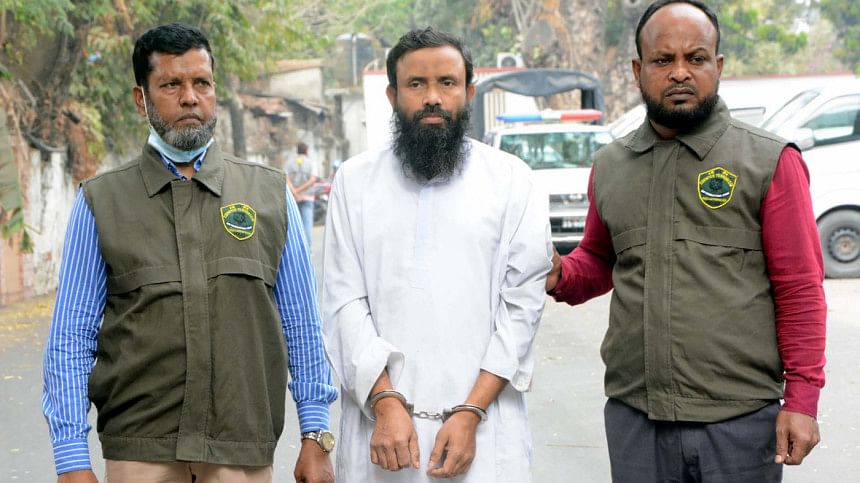 Counter Terrorism and Transnational Crime (CTTC) unit of Dhaka Metropolitan Police arrested a man, who was playing a key role in the newly-formed militant outfit Jama'atul Ansar Fil Hindal Sharqiya, after the arrests of the outfit's top leadership.
The man, Mohibullah, had built a vast communication network in the greater Barisal region and was responsible for coordinating the activities of the organisation, CTTC Chief Md Asaduzzaman told a press briefing at the DMP's media centre today.
Mohibullah alias "Bhola's Shaikh", 48, moved to Dhaka after arrest of the outfit's some top leaders including Dr Shakir Bin Wali, Asaduzzaman said.
He was arrested from Dhaka's Sayedabad area yesterday.
Asaduzzaman, also additional commissioner of the DMP, said Mohibullah went to a training camp at remote hills in Bandarban in January last year and he was made the organisation's Nayeb-e-Amir.
He was assigned to give training to fellow militants and prepare them mentally for so-called jihad, the official added.
Once an activist of Harkat-ul-Jihad-al Islami Bangladesh (Huji-B), Mohibullah used to communicate other leaders through encrypted apps.
The CTTC chief said that Shamin Mahfuz, head of the militant outfit, is still at large.
Replying to a query, he said militant organisations tend to target national election period as the law enforcers' focus shift to election-related tasks.
However, there will be no scope for militants to accelerate their activities during the upcoming national election as the police now have a specialised unit to deal with the militants, Asaduzzaman added.