Journo beaten up for collecting info on illegal brick kilns in Ctg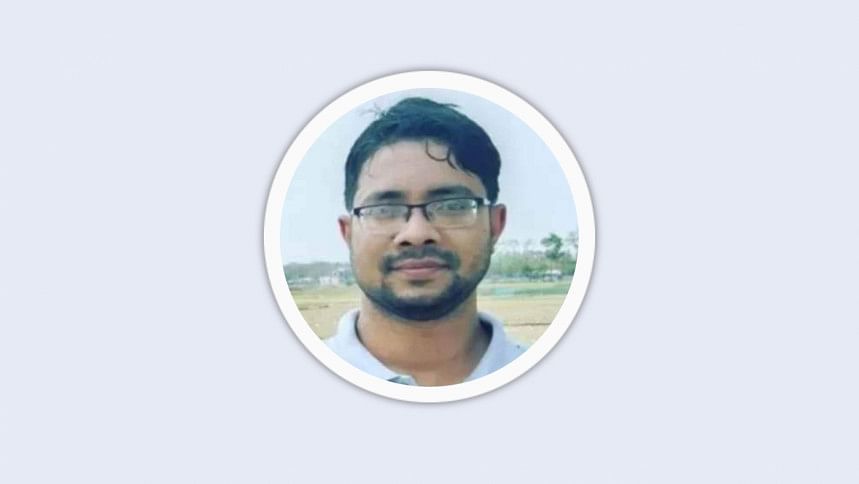 A journalist of The Business Standard newspaper was beaten up by a local union parishad (UP) member when he went to collect information on illegal brick kilns in Rangunia upazila of Chattogram yesterday.
The journalist, Abu Azad, Chattogram staff correspondent of The Business Standard, was forcibly taken to the office of Ward-3 UP member Mohiuddin Talukder Mohan at gunpoint and was kept hostage for one and a half hours, reports our Chattogram staff correspondent quoting the victim.
The incident happened at the Moghachhari area in Islampur union of the upazila around 10:00 am yesterday.
While describing the incident, Azad said he went to Moghachhari on the Chattogram-Rangamati road around 10:00 am to collect news of illegal brick kilns in Rangunia.
"Soil was being lifted from the side of the road and was taken to a nameless brick kiln. When I was taking photos of the incident, UP member Mohan appeared at the scene with five-six men and beat me up at gunpoint," said Azad.
They then forcibly took him to Moghachhari bazar on a microbus.
"They kept me, hostage, there at gunpoint and beat me up again. From there, they took me to Mohan's office tying my hand. They took away my mobile phone, wallet and ID card. They withdrew money from my bKash account. Then they asked me for Tk 50,000. I gave them my office's contact number and told them to communicate with my office," he added.
Later, Islampur UP Chairman Sirajul Islam spoke to Azad on Mohan's mobile phone.
"After confirming my identity, the chairman told me that nothing will happen if such a journalist gets killed. Then they deleted all the pictures and videos and broke my mobile phone," he said.
Azad later went to Rangamati Medical College Hospital and received primary treatment there.
When contacted, the accused UP member Mohiuddin Talukder Mohan denied the physical assault.
He said he went to the spot to bring the journalist with the instructions of UP Chairman Sirajul and found that the chairman's men were beating him there.
"They broke his mobile phone. When I wanted to rescue him [Abu Azad] from them and bring him to my office, he refused. Later, he was forcibly taken in a car and brought to my office. I have kept his wallet, debit card and his office ID card. Since his mobile phone has been broken, I will buy him a new one," said the UP member.
UP Chairman Sirajul could not be contacted over the mobile phone despite repeated attempts.
Mahbub Milki, officer-in-charge (OC) of Rangunia Model Police Station, said they will take necessary action if the journalist files a complaint regarding the assault.
While condemning the attack on the journalist, the Chattogram Union of Journalists (CUJ) and Bangladesh Federal Union of Journalists (BFUJ) demanded quick action against those involved in the incident.