Journalist arrested under Digital Security Act in Thakurgaon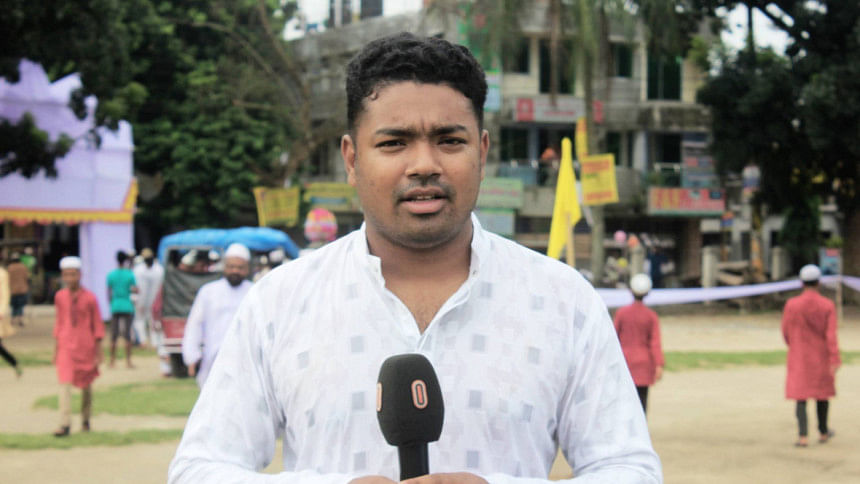 Police have arrested journalist Tanvir Hasan alias Tanu in connection with a case filed under Digital Security Act last night.  
Police showed him arrested at around 8:00pm yesterday night when the journalist went to Thakurgaon Police Station to collect information about the case, reports our correspondent quoting Dalim Kumar Roy, investigation officer (IO) of the case.
Physician Mohammad Nadirul Islam Aziz, superintendent of Thakurgaon Sadar Hospital, filed the case with Thakurgaon Police Station against Tanu and two others over a news report published in online portal Jagonews on June 5 about food for the patients of Thakurgaon Sadar Hospital, said the IO.
Apart from working for Jagonews, Tanu is the district correspondent of private television channel Independent TV and the national daily Ittefaq.