Japanese woman's custody plea: Children to be at DMP support centre till Aug 31, says HC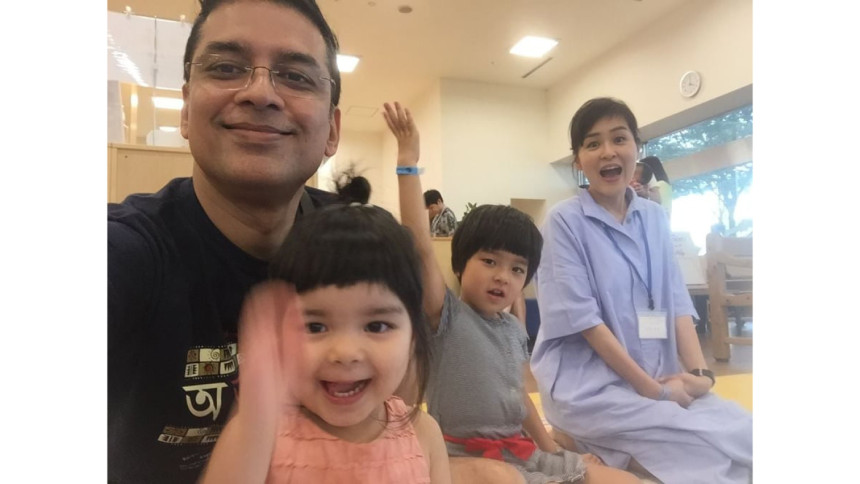 After the writ petition filed by Nakano Eriko, a citizen of Japan who moved to Bangladesh and started a legal battle for custody of her children, a High Court rule today said the two children will remain at the Victim Support Centre of the Dhaka Metropolitan Police till August 31.
They were taken from the custody of their father yesterday.
The HC bench of Justice M Enayetur Rahim and Justice Md Mostafizur Rahman passed the order while hearing the writ petition filed by the mother Nakano Eriko and an application submitted by the father Imran Sharif seeking its directive to hand over the children to their custody.
The court ordered the authorities of the Victim Support Centre at Tejgaon to produce the children -- Nakano Jasmine Malika (11) and Nakano Laila Lina (10) before it on August 31, as per its earlier directive.
The court also directed the authorities to allow the children's mother Eriko Nakano to visit them from 8am to 1pm and the father Imran Sharif from 3pm to 8pm every day until further order.
The criminal investigation department of police took the children into their custody yesterday, lawyer Shishir Manir told The Daily Star.
The HC also asked Eriko's lawyer Mohammad Shishir Manir and Imran's lawyer Fawzia Karim Firize to play effective roles in resolving the matter.
On August 19, the HC bench directed Imran Sharif to produce his daughters before it on August 31 after Eriko Nakano, who moved to Bangladesh, filed a writ petition for custody of their children.
Nakano (46), a doctor based in Tokyo, came to Bangladesh on July 18 this year and filed a writ petition with the HC seeking a directive on Imran (58) to hand over the children to her custody.
Nakano said she and Imran got married on July 11, 2008. Imran submitted a divorce notice to a Japanese court on January 18 this year. However, he did not appear before the court on the scheduled dates for the hearing.
On January 21 this year, Imran picked up the daughters from their school in Tokyo and came to Bangladesh on February 21.
She added that Imran took her daughters and harassed her intentionally by preventing her from seeing or contacting them.
Also read: Japanese woman's petition for daughters' custody: HC asks father to present the children