Japanese woman's petition for daughters' custody: HC asks father to present the children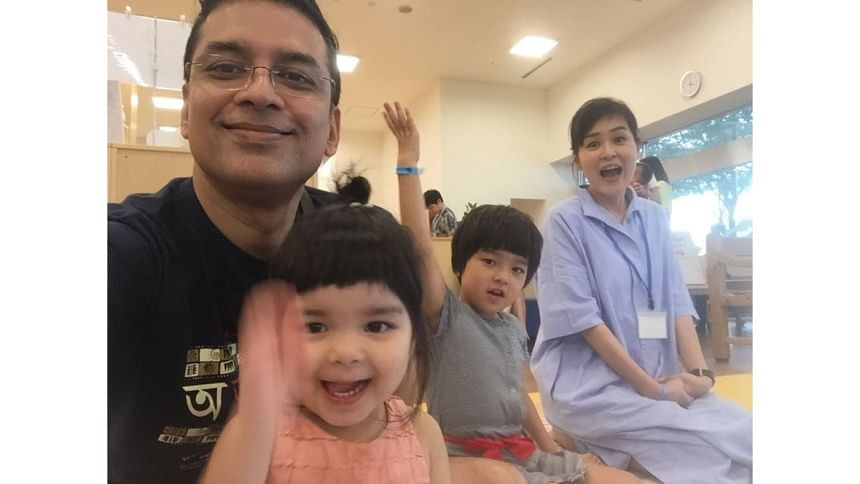 The High Court today directed Bangladesh-born US citizen Sharif Imran to present his daughters before the bench on August 31, following a writ petition filed by his wife Nakano Eriko, a citizen of Japan who has moved to Bangladesh and started a legal battle for custody of the children.
The court ordered the officers-in-charge of Adabor and Gulshan police stations to ensure that Sharif and his sister Amena Jebin present the children -- Makano Jasmine Malika (11) and Makano Laila Lina (9) -- before it on that day (August 31).
It also ordered Sharif not to leave the country with his daughters for the next 30 days.
The HC also issued a rule asking the authorities concerned of the government, Sharif and Amena to explain why they should not be directed to hand over the children to their mother.
The HC bench of Justice M Enayetur Rahim and Justice Md Mostafizur Rahman came up with the order after hearing on the writ petition filed by Nakano.
Lawyer Mohammad Shishir Munir appeared for the writ petitioner during the virtual hearing.
Nakano Eriko (46), a doctor based in Tokyo, came to Bangladesh on July 18 this year and filed a writ petition with the High Court earlier in the day (Thursday), seeking a directive on Sharif (58) to hand over the children to her custody.
She submitted the petition to the HC through lawyer Shishir Munir saying that Sharif Imran, who now lives in Mohammadia Housing Society under Adabor police station in Dhaka, may flee Bangladesh with her daughters.
Nakano said in the petition that she and Sharif got married on July 11, 2008, in Japan under Japanese law.
Sharif submitted a divorce application to a Japanese court on January 18 this year. However, he did not appear before the court on the scheduled dates of the hearing.
Sharif picked up their daughters from school in Tokyo on January 21 this year and came to in Bangladesh on February 21.
In the petition, Nakano prayed to the HC to order Sharif to present her daughters before the court in three days to demonstrate that they have not been confined illegally.