Inmates run illegal arms trade from jail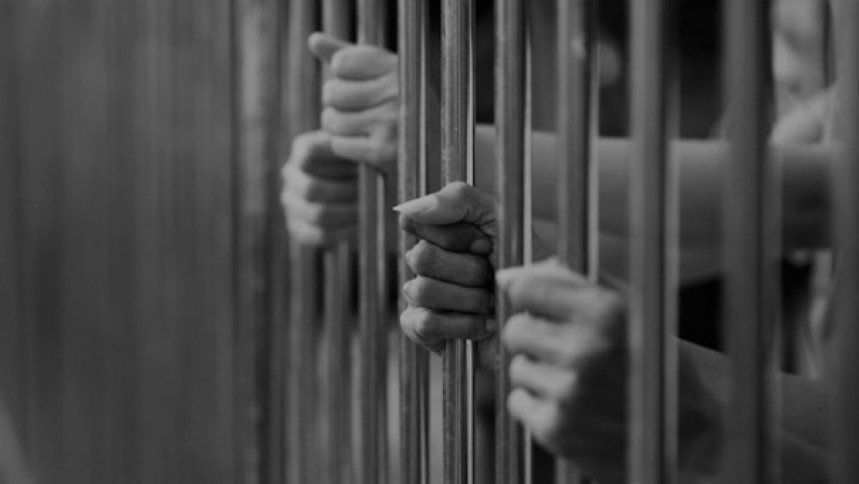 His name is Ali Akbar Prokash. But he is known as "Akbar the Great" among his cohorts for his expertise and innovative techniques used in illegal arms trade.
He along with three others was arrested by the Counter Terrorism and Transnational Crime (CTTC) unit from the capital's Jatrabari on October 31 last year with five arms and 301 bullets, including those of AK-47 assault rifles.
Akbar has been in Kashimpur jail since then. He is now running illegal arms trade with the help of his wife. He is communicating with her via mobile phone.
The CTTC unit's arms enforcement team claimed to have learnt this recently after analysing communication details of some illegal arms traders.
Officials shared some details of their findings with The Daily Star yesterday.
According to them, Akbar is now in Jamuna-1 cell of Kashimpur jail with his associate Md Hossain, a legal arms trader from Chattogram, who was arrested with him over illegal arms trade.
Around 11:00am on Sunday, Akbar called his wife Shahida Begum from a mobile phone.
"Go and check the area under the water tank on our roof. You will find a small [arms] one. Deliver it to Bachcha [a person] in Chattogram's Muradpur and collect Tk 3 lakh in cash," a CTTC official quoted Akbar as saying to his wife.
In the previous two days, Akbar called his wife from two other mobile phone.
This newspaper found all three numbers switched off around 4:30pm yesterday.
Police said they were investigating how Akbar got mobile phones and against whose names those SIM cards were registered.
"Apart from calling his wife, Akbar called three others and called them 'Bachcha', 'Manzur' and 'Mita'. We are trying to get details of the three," a high official of the CTTC unit told The Daily Star, requesting anonymity.
Contacted, Akbar wife's Shahida admitted having been contacted by her husband over phone and claimed to have discussed family matters with her husband.
Asked about delivery of arms, Shahida suddenly said, "I am not Shahida. I am her younger sister Sanjida. My sister became sick last night and I do not know anything."
Abdul Jalil, senior jail superintendent of Kashimpur jail (part-2), said inmates are not allowed to use mobile phones. They are allowed to communicate with their families using a phone from the jail authorities once a week.
Asked about Akbar's communication with his wife, Jalil said they would conduct an enquiry.
Investigators said Akbar used to work for Hossain, the owner of Mofizur Rahman Arms Co in Chattogram. The shop's sales records show that Hossain did not sell a single piece in the last four years, despite being a legal arms dealer.
Akbar was mainly responsible for smuggling 9mm pistols and AK-47 rifles from a hill district and deliver those to Hossain, said a CTTC high official.
He said Akbar has a network of around a dozen people, including a Rohingya from a Cox's Bazar camp, for running the illegal arms trade.
Ahamedul Islam, additional deputy commissioner of CTTC unit, said they were carrying out drives to arrest the absconding members of the syndicate.
"Once a member of the syndicate is arrested, his family members take over the trade. We are working to get details of the syndicate's activities," the official told this newspaper.