Allegations of hurting religious sentiments against Hriday Mondal were false: Probe committee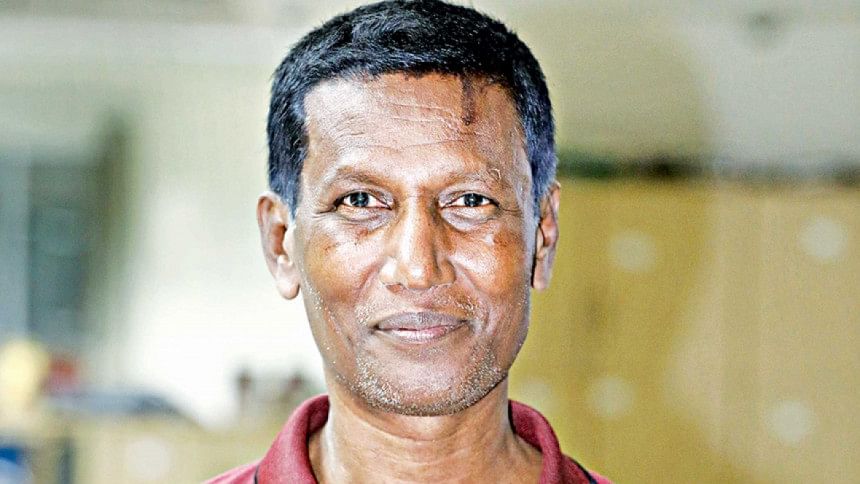 The investigation committee from education ministry has ascertained that the allegations against Hriday Chandra Mondal of hurting religious sentiments in the classroom at Binodpur Ram Kumar High School in Munshiganj were in fact false.
At 5 pm today, the investigation report was submitted to Nehal Ahmed, director general of Department of Secondary and Higher Secondary Education, reports our Munshiganj correspondent.
The one-member probe committee, Abdul Hai Talukder, principal of Government Harganga College conducted the investigation.
Department of Secondary and Higher Secondary Education formed the investigation committee on April 10 and requested that the investigation report be submitted within 5 working days.
Abdul Hai Talukder said, "The investigation revealed that Hriday Mondal did not make any insulting statements against religion. This has been proven. He was framed for teaching private students. The teacher competing in the same science and mathematics class may have been involved in the incident. All of the allegations against Hriday Mondal, a teacher, are false. He is not guilty."
He furthered that on April 12, he visited the school and spoke with the teachers, students, staff, and locals. Following that, a step-by-step investigation was conducted to prepare the report.
Hriday Mondal said, "The truth has been revealed through the investigation report. I am happy with the report. I also had the idea that other teacher was involved."
Hriday was released on bail on April 10, after spending 19 days behind bars on false charges of "hurting religious sentiments".
Hriday returned to class yesterday (April 19, 2022) after 28 days.