Humayun Azad murder case: Former BCL leader Abbas recounts torture after police tried to implicate him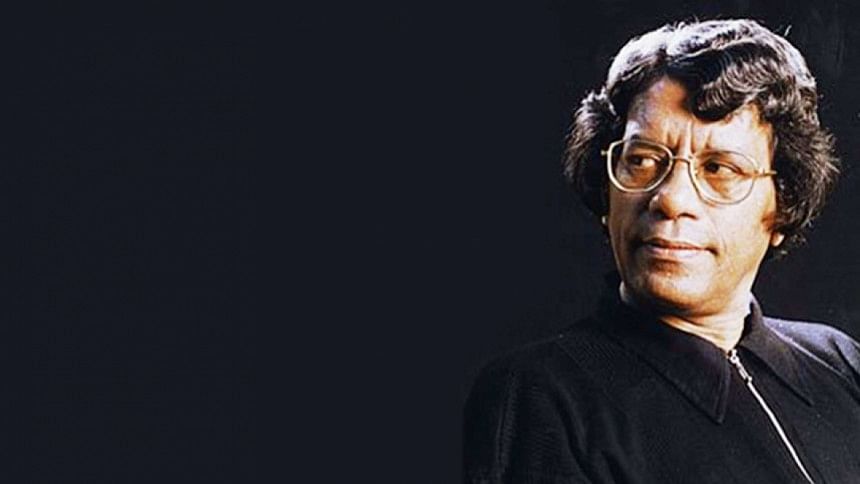 Although the brutal attack on writer Humayun Azad was an act of extremist militancy, soon after the incident police had tried to frame the political opponents of the then BNP-Jamaat coalition government in the case.
A day after the February 27 attack on Dhaka University's Bangla department's Prof Azad in 2004, Ramna police had arrested one such person, the then Bangladesh Chhatra League leader Abu Abbas Bhuiyan, and tried to implicate him in the case.
Abbas, recounting the days of torture, said that police brutally tortured him to squeeze out a confession. They wanted him to admit that he had carried out the attack based on orders of the then leader of the opposition Sheikh Hasina.
Police arrested Abbas near the Central Shaheed Minar soon after he participated in a demonstration against the attack on Prof Azad near the Bangla Academy.
"After taking me to the police station, they (police) blindfolded me, started beating me up, and asked me to admit that I carried out the attack on Sheikh Hasina's orders, and under supervision of the then BCL president and general secretary," Abbas told The Daily Star today.
"I told them that I was innocent and begged them to let me go, but instead they only tortured me more. At one stage, they hanged me from the ceiling and started mercilessly beating me with canes," said Abbas recalling the horrific torture.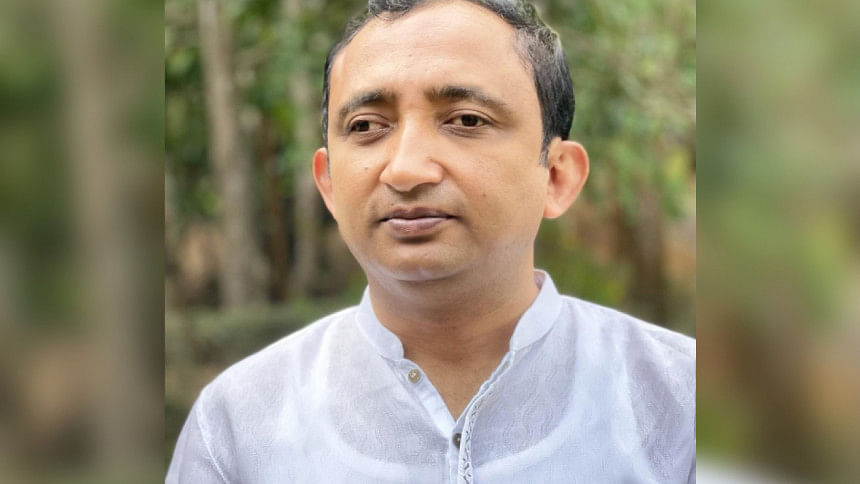 Abbas continued, "As I was about to lose consciousness, they put me down but started hurting my fingers with sticks, while the blindfold was still on. They hit my fingers so hard that three of my fingers on my left hand had been broken. The pain was excruciating. They also kicked me indiscriminately."
Police took me on remand for three to four days and the torture continued.
"What I can recall now is that the police kept me bloodied all over in a cell. I was desperately asking for water, but they did not give me anything to drink for a long time," he added.
"Tears still burn my eyes when I remember the torture," Abbas said in a choked voice.
He said he did not understand why police arrested him in this case especially when he and his organisation had no ideological conflict with Humayun Azad. Abbas was then the joint secretary of DU BCL's Sir AF Rahman Hall unit. He was later elected mass education affairs secretary of BCL.
"I still feel the pain in my body quite often. I still have to take medicines because of the torture," he said.
Abbas was released on bail 12 days later, and the CID had then excluded him while filing a charge sheet in the Humayun Azad murder case. "But by then the damage was already done," he said.
"Police identified me to the media as a 'dreaded' criminal," he added.
Police even branded Abbas, once a bright student who had enrolled to political science department of Dhaka University after passing Higher Secondary Certificate from Dhaka College in 1998, as Boma (bomber) Abbas, even though there was not even a single general diary (GD) against him.
Years later, whenever there were any explosions in the campus, he said that he was always made an accused. He said police accused him in more than a dozen cases.
Police arrested Abbas again the following year in connection with the Valentine's Day bombing at TSC on DU campus. He had to spend four months in jail at that time.
He said all his cases ended in the usual manner, being dismissed after a while. He was exempted from some during the BNP-Jamaat tenure, and the remaining during the caretaker government formed following 1/11.
Hoping to get justice, Abbas filed a case against four persons including the then officer-in-charge of Ramna Police Station Mahabubur Rahman and sub-inspector Rezaul during the caretaker government. The proceedings of the case have been stayed by a High Court order upon application of the accused, Abbas said.
He said his mother had to sell their property to continue the legal battle of the cases.
She lived in a village, he said but she had visited him often in jail and in Dhaka. She would come all the way from her village home, braving all odds, he said, adding that she passed away in 2017.
Second among four sisters and two brothers, Abbas lost his father who served in the army when he was a sixth grader.
He came from Nabinagar in Brahmanbaria to study in Dhaka, but that one incident ruined his youth and over time, his life.
"They did everything that could be done to destroy a family," said Abbas, now a small businessman and a member of Awami League's sub-committee on youth and sports.